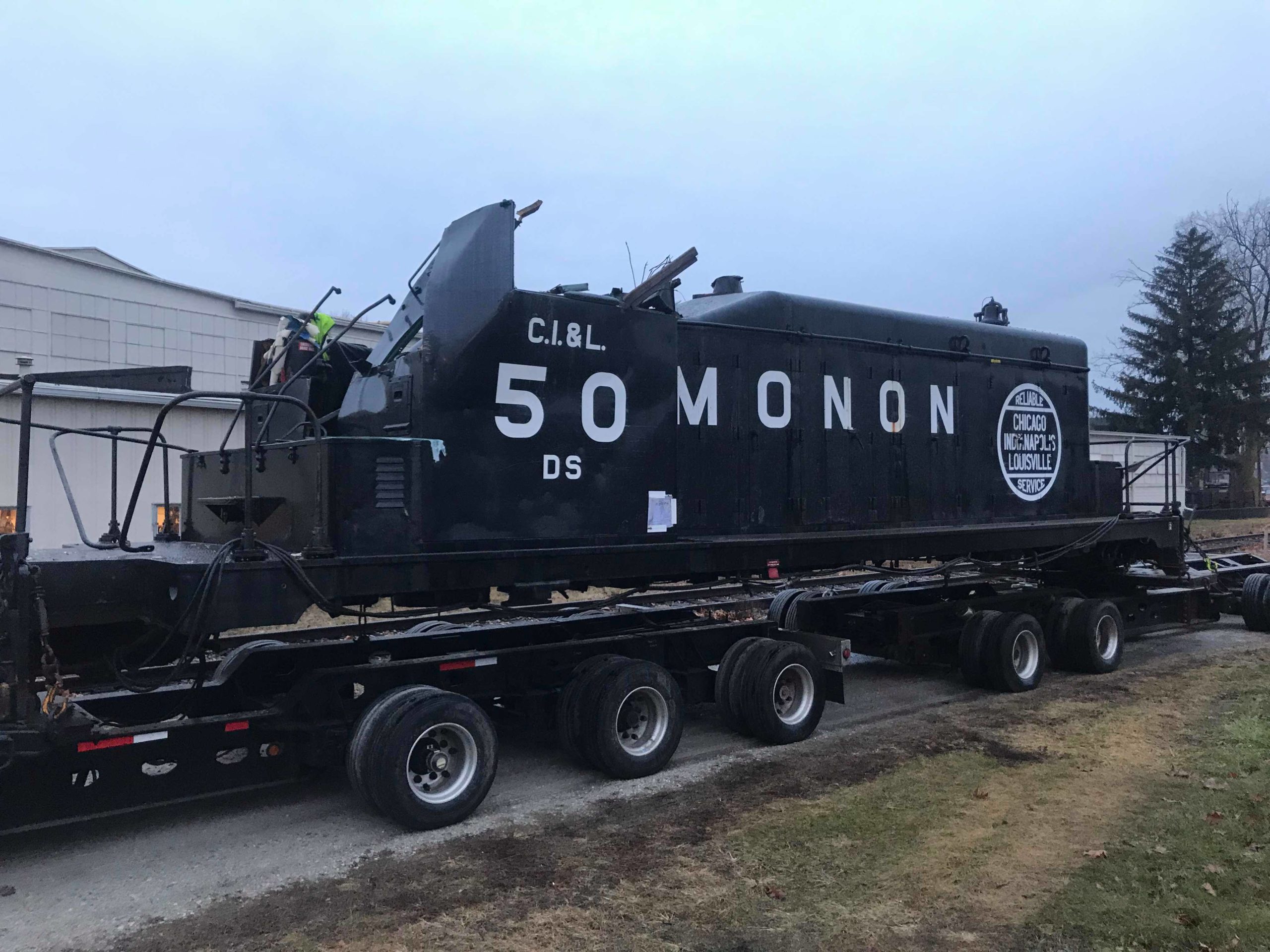 LOGANSPORT, Ind. — The cab of Monon's first diesel, operational SW1 No. 50, was sheared off in a trucking accident Thursday night less than two miles from where the 76-year-old unit was to be offloaded at the relocated Indiana Transportation Museum.
The truck moving the privately-owned unit from Noblesville, Ind., to the museum's new home in Logansport struck the Norfolk Southern overpass of 3rd Street in Logansport.
The end-cab switcher was the only unit not seized last summer when the city of Noblesville evicted the museum from its long-time home. Many pieces were sold to other organizations, and a few were scrapped as the museum scrambled to clear the property. The last pieces moved out with minutes to spare before the deadline.
The Monon unit was to have been power for the new incarnation of the museum in Logansport.
Trains News Wire is working to learn more about the accident and the museum's relocation.