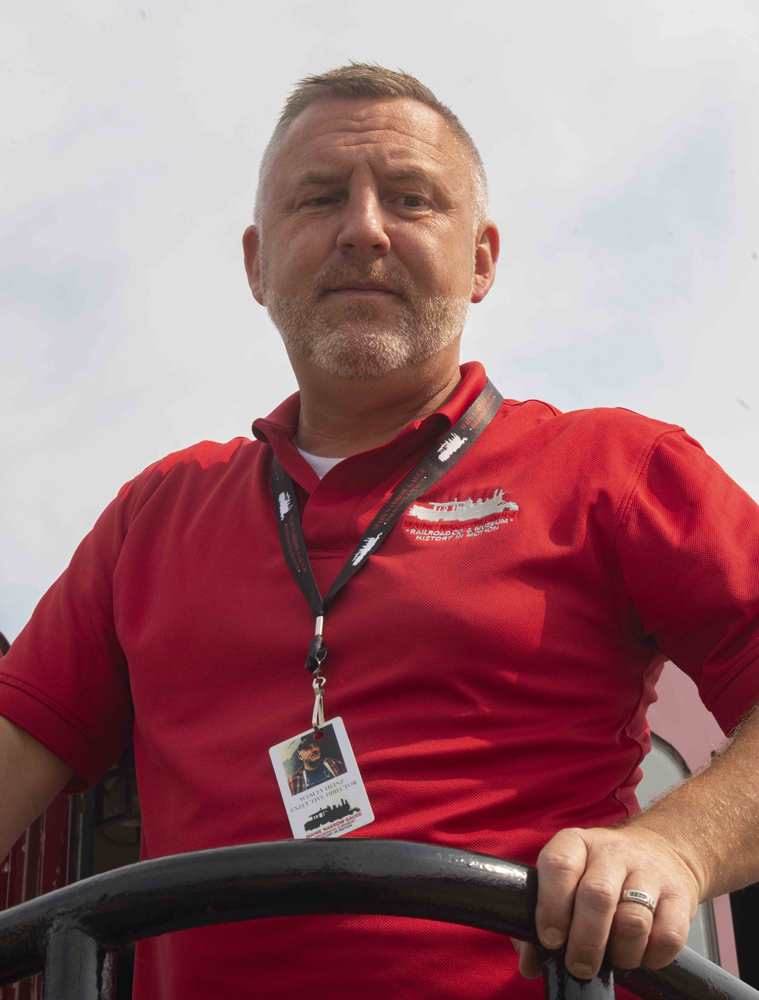 CUMBERLAND, Md. — Wesley Heinz, who had been in the position on an interim basis, has been appointed as executive director of the Western Maryland Scenic Railroad by the heritage railroad's board of directors.
His background in preservation, fundraising, and marketing includes his previous position as executive director at the Maine Narrow Gauge Railroad Co. & Museum in Portland, Maine. He also served on operating and restoration crews for numerous steam locomotives, including Western Maryland's project to restore Cheasapeake & Ohio  2-6-6-2 No. 1309.
"Since stepping into the role of Interim Executive Director earlier this summer, Mr. Heinz has embarked on an aggressive program to rebuild and reimagine the Western Maryland Scenic Railroad," Mike McKay, WMSR board president, said in a press release.
McKay said Heinz "has focused on creating positive customer experiences, new business development, and rebuilding the railroad's standing in our communities. He has also created a focused plan of work to see the restoration of steam locomotive no. 1309 through to completion, which is imminently anticipated."
Heinz wsa appointed as interim director in June when John Garner went on sabbatical to address health and family concerns [see "Western Maryland Scenic names interim executive director," Trains News Wire, June 10, 2021]. In its press release, the railroad said it wished to thank Garner for his service and "warmly acknowledge his accomplishments."