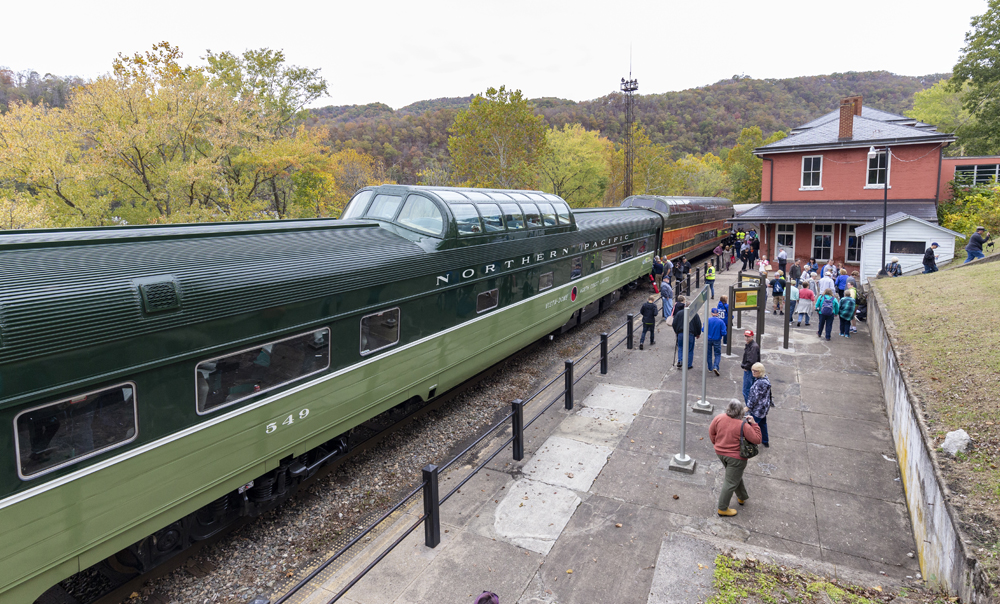 WAUKESHA, Wis. — Tickets are still available for a scenic, luxury around-the-country private car tour this September.
This 18-day multi-state tour starts in Chicago on September 9, ends in New York City on September 26, and is expected to be among the first post-pandemic private varnish tours offered to the public. It features long-distance train travel on great American passenger train routes including: the City of New Orleans, Sunset Limited, the Southwest Chief, Lake Shore Limited, Ethan Allen AND rare mileage in Vermont. For guests' convenience, the private car tour is available in shorter segments.
The tour is hosted by Special Interest Tours and Trains Magazine.
Train end-points include off-train highlights such as dinner on a Mississippi River paddlewheel boat, a privately chartered St. Charles streetcar in New Orleans, a dinner cruise on Lake Champlain, and dinner at Buddy Guy's Legends blues club in Chicago.
Each segment also features on-board docents from Trains and Classic Trains magazines. Former Trains Editor Kevin Keefe will be on board from Chicago to New Orleans; long-time Trains columnist and rail industry observer Fred Frailey will ride from New Orleans to Los Angeles and Los Angeles to Chicago; Classic Trains Editor Rob McGonigal will host the Chicago to Vermont segment. The tour terminates at New York Penn Station.
Certain meals and hotel nights are included with each segment. En route guest accommodations are aboard the ex-Frisco Pullman 12-4 Cimarron River; ex-Union Pacific Budd-built sleeper Pacific Union; and ex-Northern Pacific dome car No. 549. Pacific Union sister car, Pacific Home, will be used on the Chicago-Vermont segment in place of Cimarron River. Single roomettes and double cabins are available.
More information is available online.