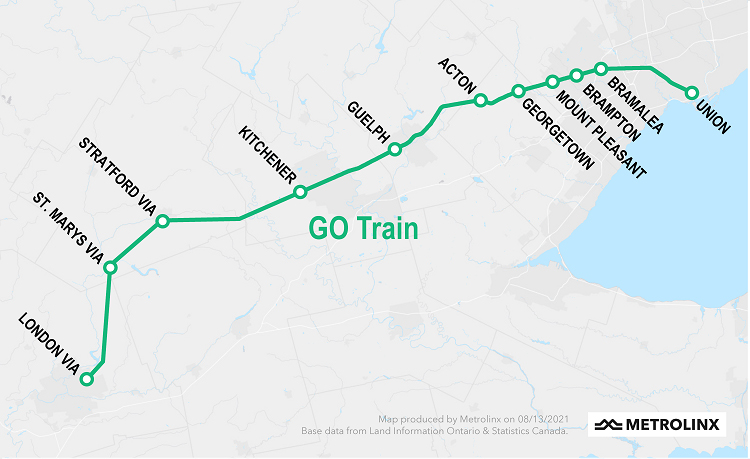 TORONTO — GO Transit will launch new service between Toronto and London, Ontario, as of Oct. 18, a pilot program that will extend the commuter operator's reach about 120 miles from Toronto Union Station.
The new service will extend existing Kitchener Line service with new stops in St. Marys and Stratford, as well as London, using VIA Rail Canada stations in those communities. Initial plans are for one round trip each day. Trips between London and Kitchener will take about two hours, and between London and Toronto will take about four hours.
"Today's announcement to extend GO train service to London is part of our transportation plan for southwestern Ontario, providing another option that will benefit individuals, families and workers in the region," Stan Cho, Ontario's associate minister of transportation, said in a press release.
Detailed schedule and fare information will become available closer to the launch of service.