---
A U.S. railroad strike now seems inevitable.
The Brotherhood of Railroad Signalmen overwhelmingly rejected their tentative contract agreement with the railroads this week, following in the footsteps of the Brotherhood of Maintenance of Way Employees, who turned down their deal earlier this month.
This makes it almost certain that the rank-and-file members of the two largest rail unions — the Brotherhood of Locomotive Engineers and Trainmen and the SMART-TD union that represents conductors — will vote down their proposed contracts as well. They're now due to release the results of their ballots on Nov. 21.
The unions and the Class I railroads will then head back to the bargaining table. But don't bet on the two sides reaching a negotiated settlement.
The National Carriers' Conference Committee last week flatly told the BWMED that the railroads would not accept the union's proposal for additional paid sick time. "The latest BMWED request for additional benefits is similar to a proposal which was carefully considered and rejected by President Biden's Presidential Emergency Board and comes weeks after the union entered into a tentative agreement that included the most generous wage package in almost 50 years of national rail negotiations," the NCCC said in a statement.
In other words, the railroads aren't willing to budge.
And neither are the unions. Their rejection of the tentative agreements is more about quality of life and working conditions than it is about money. That should be obvious to anyone who has paid attention to railroaders' complaints about longer shifts, more time spent away from home, fewer opportunities to take time off, and schedules that are more unpredictable than ever.
The conventional wisdom has been that there won't be a strike and if there was one its duration would be measured in hours rather than days because Congress would step in right away.
But that view ignores changes that have occurred since the last strike in 1992.
First, the railroader mood has darkened in the wake of the massive cutbacks made as CSX Transportation, Norfolk Southern, and Union Pacific adopted Precision Scheduled Railroading and BNSF Railway began running a leaner operation, too. Second, railroads are far more profitable now — and many employees feel the record profits have come partly at their expense. Third, Washington is more dysfunctional than ever, and in today's hyper-partisan atmosphere Congress doesn't do anything quickly and rarely does anything right.
A strike isn't imminent. The status quo period for BMWED will expire on Nov. 19 and for BRS on Dec. 4, according to the Railway Labor Conference. If the operating craft agreements fail to ratify when the votes are counted on Nov. 21, they have a status quo period extension that would run into December.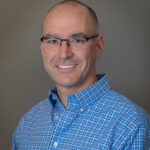 But if efforts with any one union fail, then a strike or lockout would occur. It's just a question of when and how long it would last. Freight would stop moving, as would most Amtrak service and commuter train operations in many metropolitan areas.
Shipper groups have already asked the White House to intervene, as the Biden administration did to avert a strike only hours before a September deadline. As negotiations approach the December deadline, expect shippers to divert freight to highways and for BNSF, CSX, NS, and UP to begin to embargo certain types of traffic, such as hazardous materials.
The railroads and unions are heading toward a high-stakes game of chicken at a time when the labor-management relationship is at its lowest point in decades. It's unclear which side will blink first.
What is clear is that a strike or lockout will be massively disruptive to railroads, their employees, shippers, and an economy that's already softening and suffering from supply chain problems. Buckle up: the next few weeks could be a wild ride.
You can reach Bill Stephens at bybillstephens@gmail.com and follow him on LinkedIn and Twitter @bybillstephens