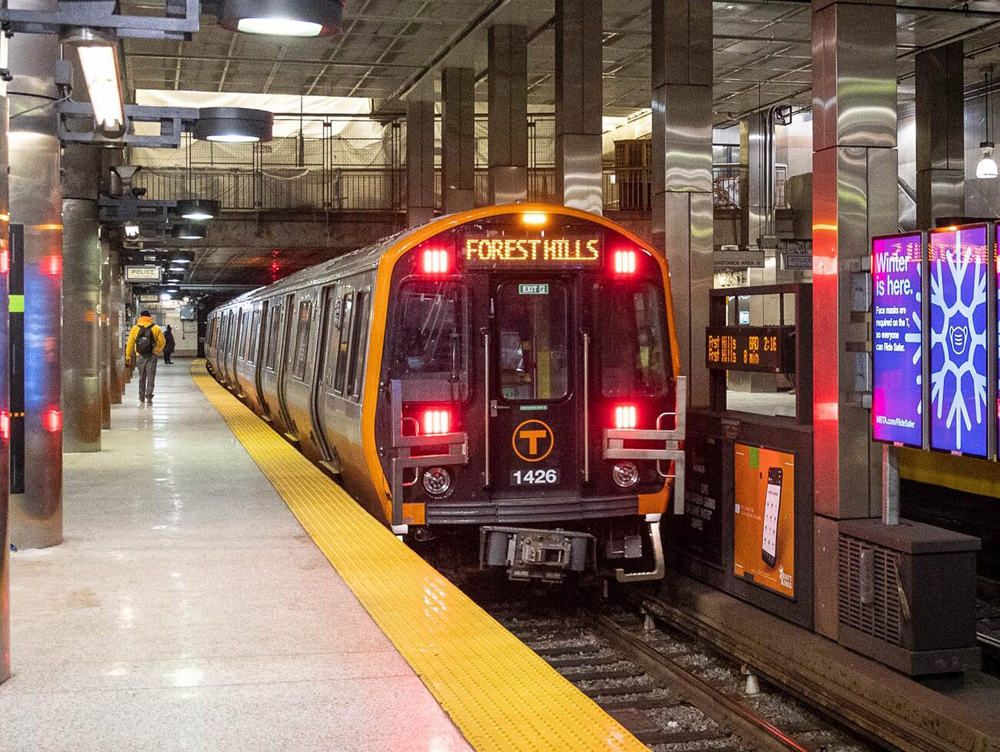 ---
BOSTON — The Massachusetts Bay Transportation Authority must resubmit a dozen corrective action plans to address Federal Transit Administration safety directives after the FTA asked for revisions to those plans, the Boston Herald reports.
To date, the FTA has only received approval for eight of the 20 plans stemming from directives issued by the FTA in August addressing personnel, training, operating, and other safety issues [see "DOT agency issues safety directives …," Trains News Wire, Aug. 31, 2022]. Those directives were in addition to an earlier set issued by the FTA in June.
Mededith Sandberg, the MBTA's deputy chief of quality, compliance, and oversight, told the Herald that the 12 plans must be resubmitted with revisions by Jan. 3. While the FTA approved three plans pertaining to safety communication, it returned the others with some information on what it wanted to see, along with a request for "an integrated project plan and comprehensive project management plan," Sandberg said.