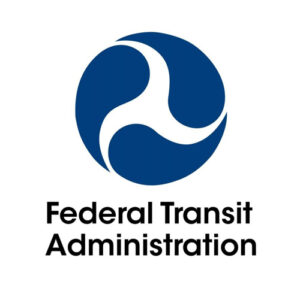 WASHINGTON — The Federal Transit Adminstration on Monday announced approximately $686 million in grant funding for accessibility upgrades at transit stations across the United States.
The grants represent the first round of funding under the new All Station Accessibility Program, or ASAP, part of the Bipartisan Infrastructure Law. They will go to 15 projects in nine states.
"Since the passage of the Americans with Disabilities Act, great strides have been made in improving accessibility, but there is still a lot of work to do," FTA Administrator Nuria Fernandez said in a press release. "This includes modernizing rail systems in some of our most transit-oriented cities, and the ASAP program provides much-needed funding to address these overdue improvements. We want to ensure people with disabilities and others who need extra assistance are able to use transit systems with the same ease and reliability as any other user."
Three grants covering NJ Transit projects were previously announced by New Jersey's two senators [see "FTA grants to help upgrade …," Trains News Wire, Dec. 16, 2022]. Other projects receiving grants are:
— In Connecticut, $20 million to the Connecticut Department of Transportation to upgrade three stations on Metro-North's Waterbury Branch to make them fully accessible.
— In Illinois: $29 million to Metra to make the 95th Street-Chicago State University station on the Metra Electric Line to make it full ADA accessible; $37.6 million to Metra for similar improvements for the 59th/60th Street station on the Electric Line; and $118.48 million to the Chicago Transit Authority to made its Irvine Park, Belmont, and Pulaski stations full ADA accessible.
— In Massachusetts, $66.6 million to the Massachusetts Bay Transportation Authority to upgrade the Green Line's 80-year-old Symphony station with elevators, raised platforms for accessible boarding, and other features.
— In Maryland, $7.1 million to the Maryland Transit Administration to develop plans and complete environmental work for renovation of the Martin Airport station on its Penn commuter line.
— In New York, $254.47 million to the Metropolitan Transportation Authority to three subway stations in Brooklyn and one in the Bronx fully ADA accessible; and $1.6 million to the Port Authority Trans-Hudson Corp. to study what is needed to bring them up to ADA standards.
— In Ohio, $8 million to the Greater Cleveland Regional Transit Authority to make its East 79th Street station full ADA accessible.
— In Pennsylvania, $28.4 million to Pittsburgh Regional Transit to upgrade four Red Line light rail stations to full accessibility; and $56.06 million to the Southeastern Pennsylvania Transportation Authority to achieve full accessibility at the 11th Street station on the Market-Frankfort subway line, and five stations on the Broad Street subway line.
— In Washington state, $15 million to the City of Seattle to make the Seattle Center Monorail Station fully ADA accessible.
More details on the projects are available here.