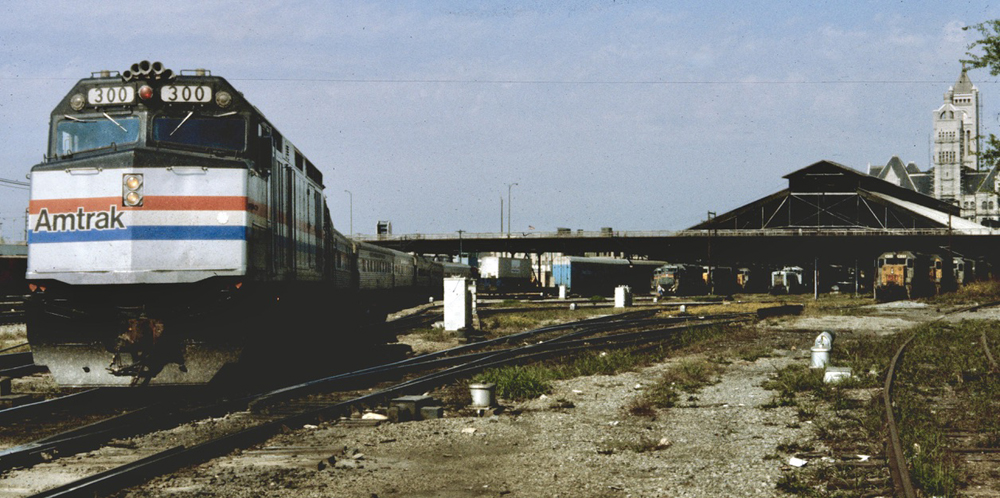 ---
WASHINGTON — Last week, the Federal Railroad Administration met the deadline set by lawmakers to establish a $1.8 billion Corridor Identification and Development program, characterized by the agency as "a formal framework to guide the future development of intercity passenger rail throughout the country."
However, additional application details need to be issued before it is possible to formally seek federal funding support from the Bipartisan Infrastructure Law.
Program seeks to identify routes with funding support
The document posted in the Federal Register, available here, stresses that the program is only meant to identify — not build — routes sponsored by an entity willing to provide not less than a 20% match to secure federal funding.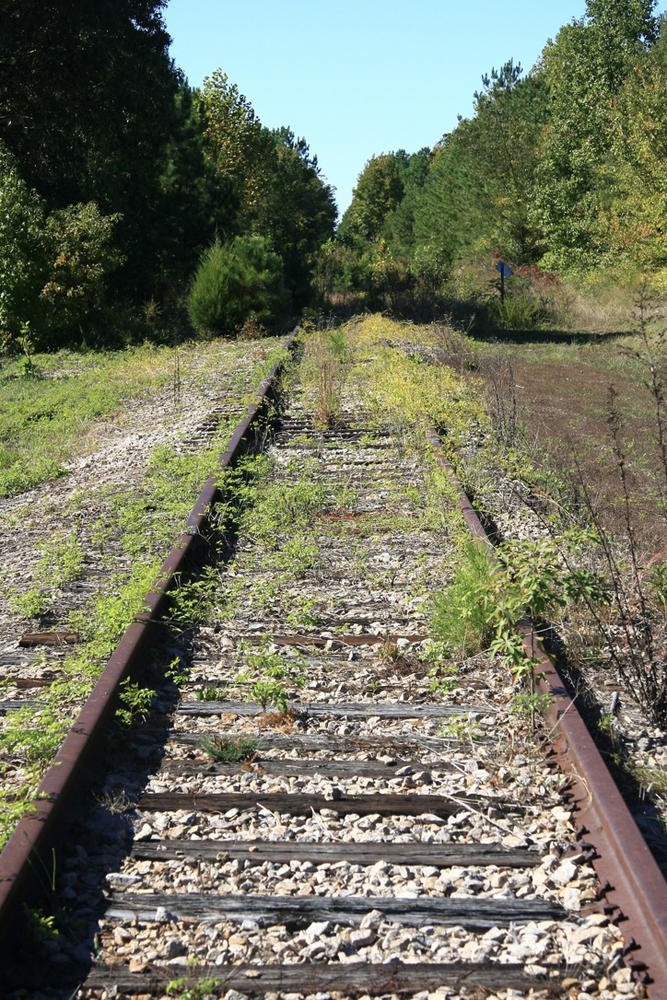 The process begins with online "expressions of interest" by "eligible entities" to the federal regulations site. Those comments can be publicly viewed. But the agency doesn't anticipate publishing "detailed procedural and substantive Corridor ID program information" and "a notice requesting proposals to participate" until the last quarter of 2022.
Entities eligible to express interest are wide-ranging and include:
— Amtrak;
— Regional passenger rail authorities;
— States, groups of states, interstate compacts, political subdivisions of a state, and regional planning organizations;
— Federally recognized Indian Tribes;
— Other public entities, as determined by the Secretary of Transportation.
Eligible routes seemingly exclude only those more than 750 miles in length never operated by Amtrak. Included are:
—  New or enhanced routes less than 750 miles;
— Any Amtrak route that was ever discontinued;
— Service frequency increase of a long-distance intercity passenger rail route .
Selection criteria include 14 items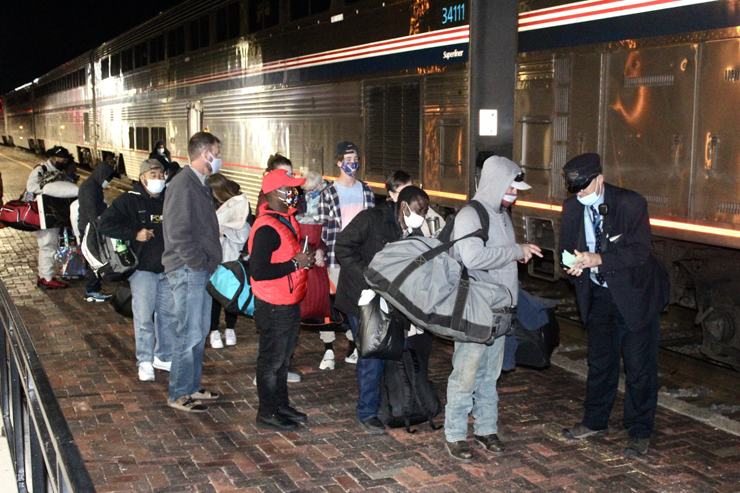 The transportation secretary "must consider" 14 factors when deciding routes the agency will continue to explore, the document says. But it does not rank the importance of each, except presumably that entities proposing a more substantial local match will be looked upon more favorably. Among the 14:
— Identification in regional or state rail plans;
— Projected ridership, revenue, and funding requirements;
— Trip-time competitiveness with other transportation modes;
— Committed or anticipated non-federal funding for capital and operations;
— Benefits to rural communities;
— Connection of at least two of the 100 most populated metropolitan areas;
— Interest expressed by a passenger rail operator.
Once routes are selected, the FRA will work with the entities to create a service development plan, with schedules based on necessary capital investments to insure a route's viability. But establishing the scope is only the first step in qualifying a finite list of projects for $36 billion available over five years in the Federal-State Partnership category of the Bipartisan Infrastructure Law.
The FRA says it intends the program to become "the primary means for directing federal financial support and technical assistance toward the development of proposals for new or improved intercity passenger rail services in the United States," but notes, "it will only encompass the pre-construction development of selected corridors — which may include planning, environmental review, preliminary engineering, and other corridor development activities."
Analysis: Disconnects and opportunities
In a corporate statement issued last week, Amtrak said expressing interest to the FRA "is an easy, effective, and no-cost way for states and local groups to take the first step and bring trains to more people in their home states and across America."
Regrettably, the program is built on the requirements of state financial support and regional vs. long distance demarcations established in 2008's Passenger Rail Investment and Improvement Act (PRIIA).
While that framework may have served Amtrak well because it has been compensated for running trains according to costs it establishes, the traveling public has suffered.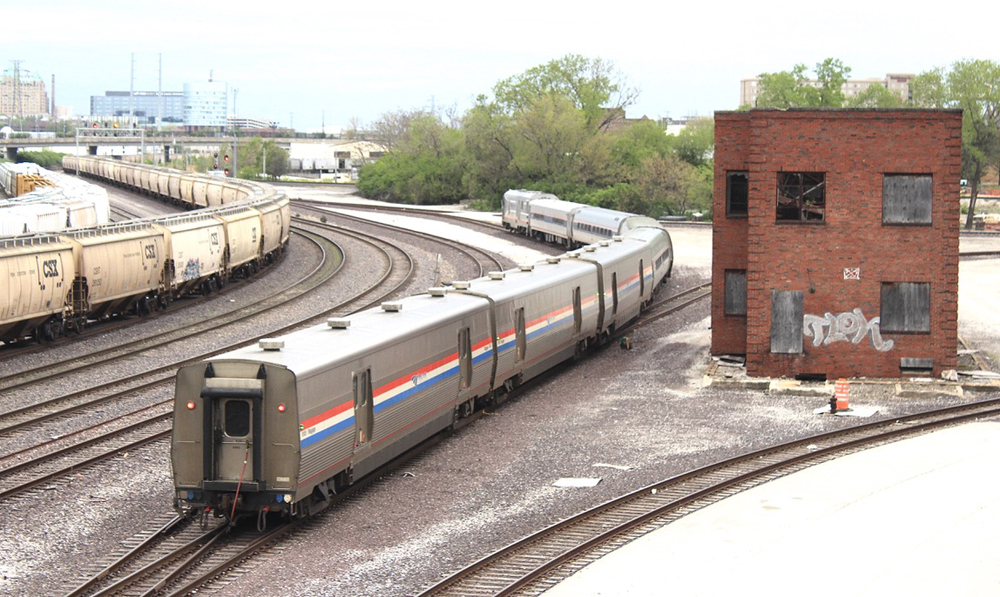 Because state support is committed only for each budget cycle, and therefore subject to the political considerations of the moment, states like Indiana and Missouri have pulled funding from under-750-mile services like the Hoosier State and a second Missouri River Runner round trip, respectively. Regional operators elsewhere have insisted on reworking PRIIA cost allocation formulas.
Meanwhile, Amtrak's long-distance network, which receives no state cash, has seen investment in capacity, equipment maintenance, and onboard amenities such lounge space and food service atrophy under the cost-cutting priorities of its current board of directors and management.
Although the document says frequency increases on long-distance routes, or resuscitation of those that hae been discontinued, can be considered, doing so might require an outside advocate. After two Amtrak-authored PRIIA Section 210 studies in 2010 suggested daily departures would improve operating efficiency of its triweekly Cardinal and Sunset Limited, the company didn't attempt to negotiate capital investment requirements with any of the host railroads.
One intriguing possibility under the new legislation is that some states or communities might pursue launching a second Lake Shore Limited on a flipped schedule — one providing service at convenient hours where the train currently passes in the middle of the night — as a cost-effective way to increase frequencies. Recent efforts by Montana's Big Sky Passenger Authority to run trains on the route of the North Coast Hiawatha, discontinued in 1979, could also get a boost [see "BNSF joins agency seeking to restore passenger service in southern Montana," Trains News Wire, May 16, 2022]. Unknown is whether North Dakota and Minnesota would need to sign on to enhance the proposal.
Many of the "ConnectsUS" corridors Amtrak expects to grow, whether on existing long-distance routes or not, will require a steady stream of funding long after Bipartisan Infrastructure Law money is depleted.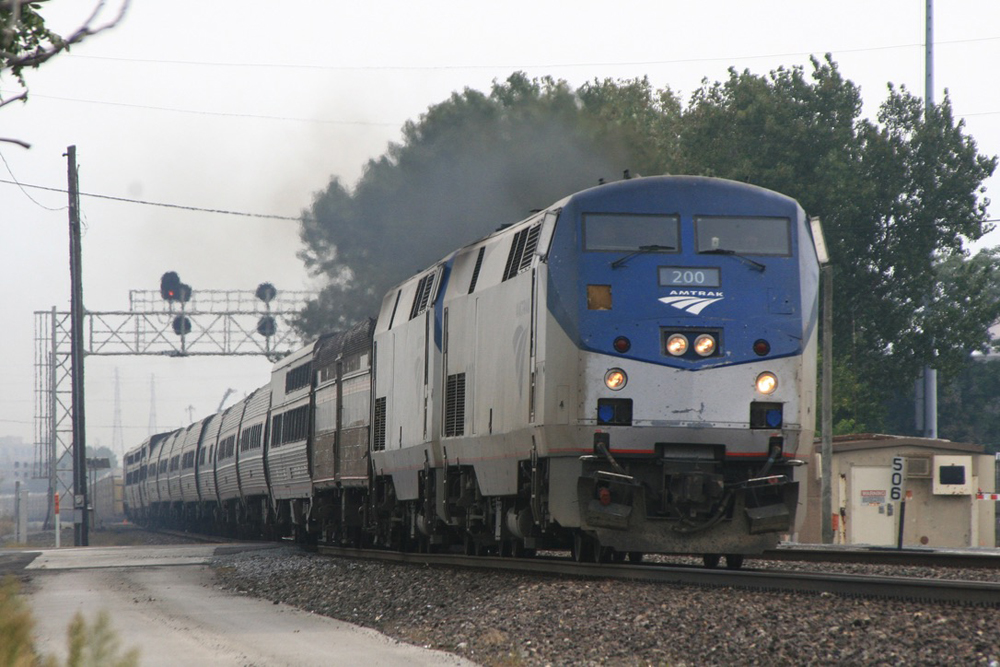 When Michigan and the FRA confronted the same situation after a draft Environmental Impact Statement proposed a choice of passenger-only routes south of Lake Michigan between Porter, Ind., and Chicago, they had no stomach to continue because no funding source was apparent at the end of 2018. If instead a Final EIS had been completed, the project would likely be "shovel-ready" to receive federal money today.
Not addressed thus far: how the agency will weigh the possibility of a non-Amtrak operator, when only Amtrak benefits from a federally imposed $295 million per incident liability cap.
Depending on how its selection criteria are weighted, the FRA has an opportunity to take a leadership position in establishing corridor and national network priorities when it evaluates proposals. The clear front-runners will be states and operating authorities who have had the persevering foresight to secure a local match and complete engineering plans. Those who haven't will be at a disadvantage.
Mere "expressions of interest" won't be nearly enough.