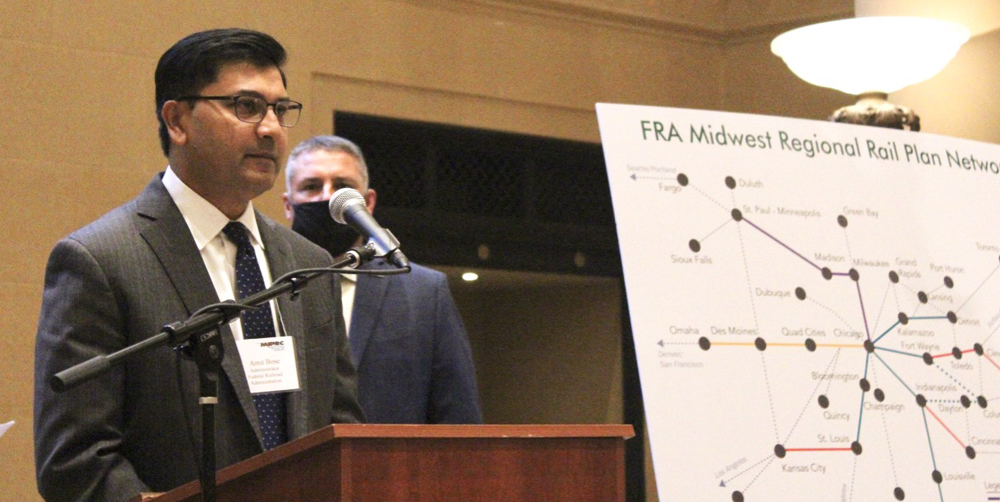 ---
CHICAGO — Deputy Federal Railroad Administrator Amit Bose released the agency's Midwest Regional Rail Plan at a Chicago Union Station media event Wednesday, characterizing it as "a 40-year multi-state framework and vision for restoring, modernizing, and expanding the existing intercity passenger rail network in the Midwest."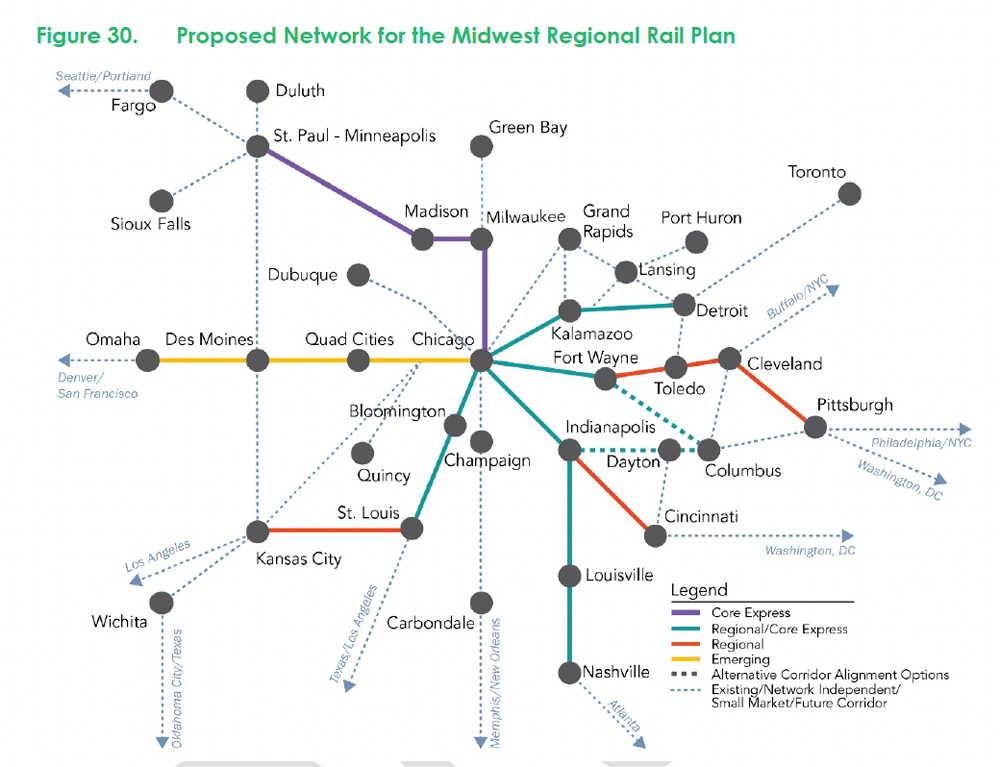 The blueprint, a culmination of two years collaborative work between the FRA, Amtrak, interested stakeholders such as the Midwest Interstate Rail Commission (MIPRC) and 12 state departments of transportation, prioritizes varying levels of additional infrastructure investment on different routes, as outlined on the schematic map that accompanies the report. The full 198-page report is available here.
These include four primary "Core Express" routes radiating from Chicago to Milwaukee, Madison, Wis., and the Twin Cities; St. Louis; Detroit; and Indianapolis. These would feed corridors linking other cities. This is the third FRA regional study, following similar rail plans for the Southeast and Southwest.
"For too long, passenger rail has been the forgotten mode, in the sense that it lacks the sustained funding stream afforded to other forms of transportation. The time has come to change that," Bose notes, adding, "The bipartisan Infrastructure Investment and Jobs Act pending before Congress represents the largest investment in intercity rail since the founding of Amtrak."
The "once in a generation investment," he says, also provides for interstate compact programs, "such as the one underpinning the plan released today."
After the announcement, Bose and members of MIPRC boarded Amtrak Wolverine train No. 352 for Dearborn, Michigan, where the compact's annual conference is taking place Thursday.
Trains News Wire is monitoring the session and will have additional comments from the Bose in an upcoming interview.