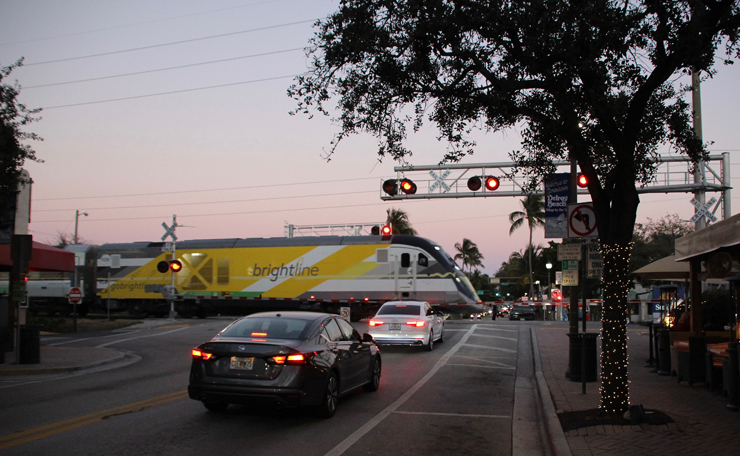 ---
WASHINGTON — The Federal Railroad Administration will hold a meeting this week with South Florida rail operators, as well as government and law-enforcement officials, to discuss safety efforts in the wake of ongoing fatal accidents involving Brightline passenger service.
The South Florida Sun-Sentinel reports Brightline, Amtrak, CSX, and commuter agency Tri-Rail will be part of the meeting in Boynton Beach, Fla., along with local officials, to assess the efforts to deter accidents involving pedestrians and drivers at grade crossings.
The meeting comes after a fatal grade-crossing accident Feb. 13 that was the seventh involving Brightline since it resumed operations in November, and 57th since launch of the service. Brightline trains were involved in four accidents in a four-day period last week; in at least two cases, the vehicles were struck after drivers went around crossing gates.
The problems continue even though the company worked to upgrade crossing safety systems and improve public awareness prior to its restart [see "Brightline to resume South Florida service …," Trains News Wire, Aug. 10, 2021].
"It is important to point out," an FRA spokesman told the newspaper, "that none of the tragic accidents involving grade crossings and trespassers resulted from the railroad's failiure to comply with federal regulations." He also pointed out that grants are available to address right-of-way safety, and that the agency encourages law enforcement agencies along Brightline's route "to apply for these grants and, when possible, to cite motorists for failing to obey state traffic laws."