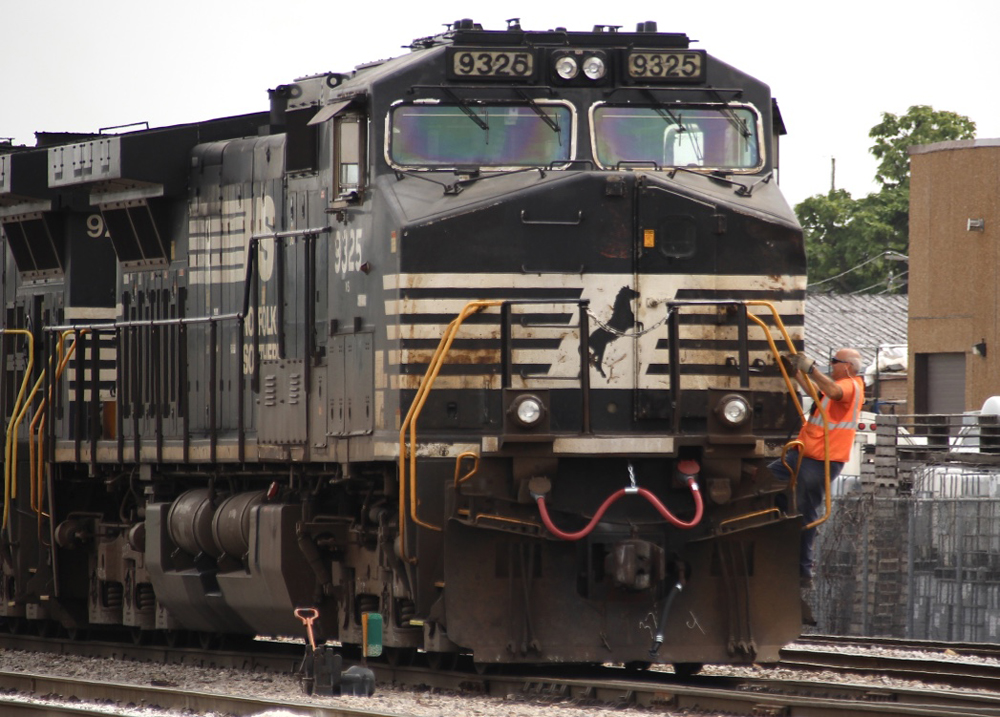 ---
BALTIMORE – Autonomous trucks are beginning to roam highways with the blessing of the Department of Transportation, yet the Federal Railroad Administration wants to mandate two-person train crews.
Why is the regulatory playing field different for trucks and trains, FRA Administrator Amit Bose was asked at a shippers' conference on Thursday.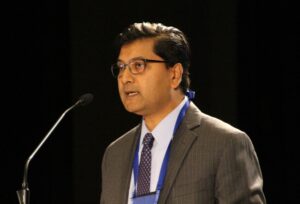 "We think having a consistent standard for crew size across the country benefits the rail industry, benefits safety, and gives certainty on the regulatory environment when it comes to train safety," he told the North East Association of Rail Shippers. "Also, coupled with that, don't forget: the trains are running longer. The length of trains is growing."
Longer trains, he says, demand more than just the engineer in the locomotive cab.
"Those longer trains in my mind require a level of crew size that is proportional to the length of the train," Bose says. "There are issues that happen on those trains – emergency situations – and having more than one person, or having humans associated with those trains, is to the benefit of the community, if safety issues arise."
One of the top complaints the FRA receives from the public, Bose says, is blocked grade crossings. Elected officials across the country tell the FRA that longer trains are part of the blocked crossing problem.
Railroads have been increasing train length in recent years as a way to cut costs by moving tonnage on fewer, but longer trains. Union Pacific, for example, has boosted its average train length by 30% since adopting a Precision Scheduled Railroading operating model in 2018.
Crew size is among the contentious issues that are part of national negotiations between the Class I railroads and rail labor. Labor unions have sought a national two-person crew rule and also have lobbied for state legislation mandating two-person crews. They argue that having two people in the cab improves safety.
Railroads say conductors can be removed from the locomotive cab due to the extra safety layer provided by positive train control. They have proposed making the conductor job a ground-based position, with roving conductors working regular shifts and covering multiple trains in a specific territory. Some railroads would like to eventually automate their operations, which they say would be a natural competitive response to autonomous trucks.
The FRA proposed a two-person crew rule for Class I railroads in 2016. The agency shelved the proposal during the Trump administration, however, arguing that there was no safety data to support a two-person crew rule. But a federal court struck down the FRA's decision and President Joe Biden made a two-person crew mandate a campaign promise.
The FRA will welcome comments from the railroads, rail labor, and the public regarding the proposed crew-size rule.
Updated April 11 to correct status of crew-size rule, which has been introduced.