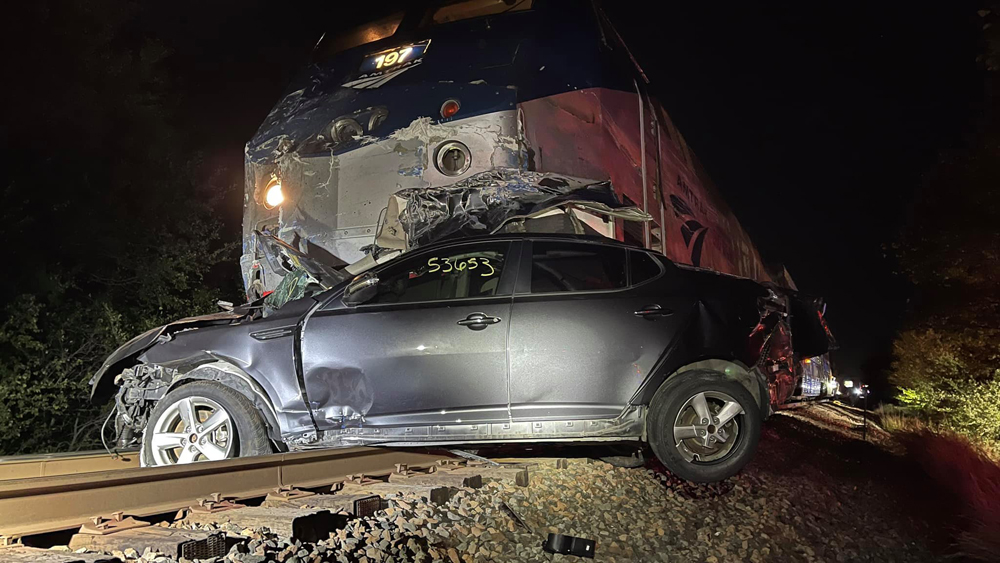 ---
MARIETTA, Okla. — At least four people were reported injured Friday night when Amtrak's Heartland Flyer hit a truck carrying automobiles, derailing the locomotive and apparently causing vehicles from the truck to strike one of the passenger cars.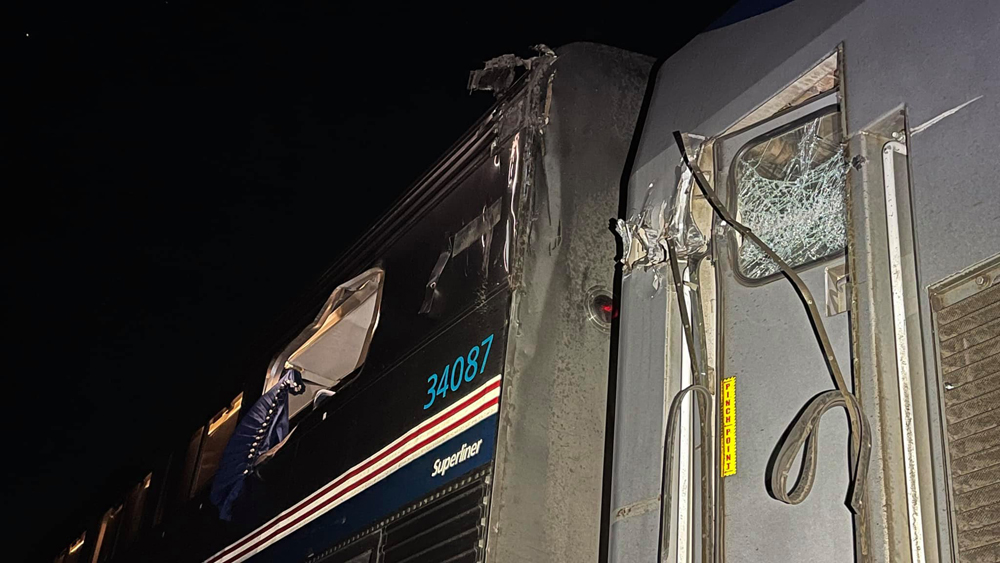 A Facebook post from the Love County, Okla., Fire Department reports the auto carrier had become high-centered on a grade crossing just north of the Texas-Oklahoma state line when it was struck by the train at about 7 p.m. The fire department reported five passengers were transported to a local hospital with non-critical injuries, but an Amtrak statement said the figure was four passengers. The driver of the truck was not injured.
Video presented by ABC News on its Twitter feed shows one vehicle onboard the truck going airborn at the time of the collision and apparently striking the side one car, leading to the damage shown in photos from the fire department. About 110 people were onboard the train bound from Dallas-Fort Worth to Oklahoma City.
News reports indicate the National Transportation Safety Board will investigate.