The railroad industry's chickens have come home to roost.
Before he retired in 2019, BNSF Railway Executive Chairman Matt Rose warned that the other Class I railroads were inviting regulatory risk by adopting Precision Scheduled Railroading, reducing service, and demarketing some types of traffic in pursuit of higher profits.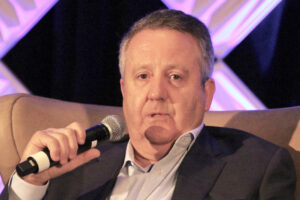 "We have this common-carrier obligation to provide freight service to all customers in all markets," Rose told an industry conference in January 2019. "And what we're doing in PSR is we're redefining what we're willing to accept in the freight railroad industry on certain lanes. And I really do believe we're going to get in a lot of trouble by doing that."
"When you start redefining markets," Rose warned, "I think then the federal policymakers will look at this, and quite frankly, they will not be happy with us."
That day of reckoning is here.
Last week, Surface Transportation Board Chairman Martin J. Oberman questioned whether railroads are shirking their common-carrier obligations due to pressure from Wall Street.
"I have wondered … whether the combination of the reductions in workforce, the interruptions in service, the demarketing all implicate the common-carrier obligation that railroads have and have had really since the beginning of the railroad industry," Oberman told the Midwest Association of Rail Shippers. "And it's something that I continue to focus my attention on."
Oberman said he fully supports the White House's call for increased competition in the rail industry. The Biden administration's July 9 executive order, which aims to limit the dominance of large corporations, dovetails with efforts already underway at the STB. "There are just many, many parts of the country … where there's just not real effective competition among rail carriers," Oberman says.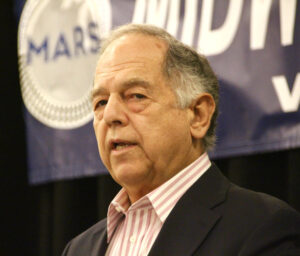 The STB chief says his agency will take a look at hot-button issues like reciprocal switching, lifting exemptions on the regulation of certain commodities, and ways to more easily settle rate disputes.
Reciprocal switching, which allows captive shippers to seek access to another nearby railroad via interchange, has been on the board's back burner since 2016. U.S. railroads vigorously oppose reciprocal switching, but Oberman wants action. "I have talked about it a lot. And it's not just talk," he says. "The concept of more competition … is something very high on my list of concerns, and I hope we will be able to move forward in some fashion in that area."
What we don't know, of course, is what shape regulatory reform ultimately may take at the STB. The devil is always in the details. But it's clear that Oberman is likely to get the ball rolling — and that the Class I railroads won't like it much.
"I am frequently reminded by my friends in the railroad industry that we should butt out and the market should regulate rates and service. And I agree. I think the market should regulate rates and service," Oberman says. "But … for that to happen there has to be a market. And so to me, it is far better if we have more competition in the shipping and freight industry so we don't have to get involved."
It's unclear whether the Big Is Bad mood in Washington may affect the proposed Canadian National-Kansas City Southern merger, the first between Class I systems in two decades. CN and KCS seem to have broad shipper support for their deal, and that's important. But obviously talk of reducing railroads' market dominance does not help a merger's prospects of winning regulatory approval.
The STB has become more activist in the past couple of years and has increased its scrutiny of all sorts of transactions.
Among them: CSX Transportation's plan to sell its line linking Montreal with Syracuse, N.Y., to Canadian National fell apart after the board insisted on one condition involving interchange. The board upgraded CSX's proposed acquisition of New England regional Pan Am Railways to a "significant" transaction requiring a more thorough review, then rejected CSX's merger application as incomplete and told the railroad to do its homework and come back with a more detailed filing. And the STB is taking a closer look at CN's sale of branch lines in Wisconsin and Michigan to shortline operator Watco, the kind of deal that's usually been rubber-stamped.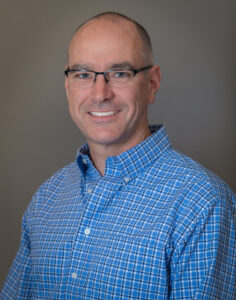 If railroads have been downplaying the threat of onerous regulations — and ignoring Rose's prescient warning — then Oberman's comments should serve as a wakeup call. There's a new sheriff in town.
You can reach Bill Stephens at bybillstephens@gmail.com and follow him on Twitter @bybillstephens