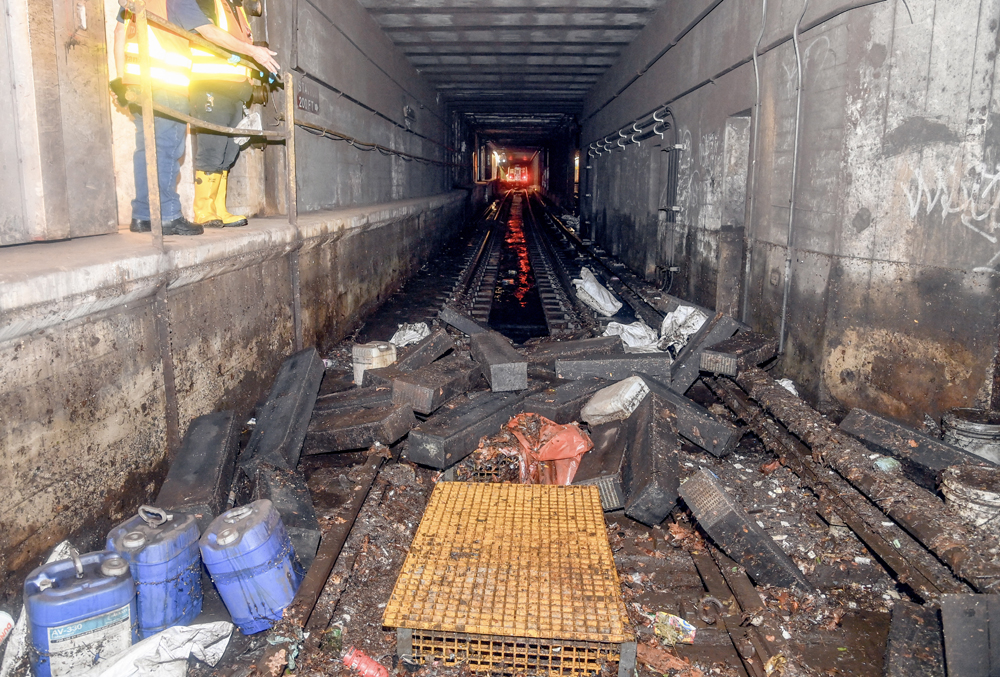 ---
NEW YORK — Half of the New York City subway system was shut down today by flooding from a storm that New York Gov. Kathy Hochul called "a life-threatening rainfall event," while Metro-North Railroad and Amtrak operations were also disrupted by the flooding.
At midafternoon, the MTA was reporting that more than 7 inches of rain had fallen in Brooklyn in the previous 24 hours and more than 6 inches in Manhattan, Queens and the Bronx, with another 2 to 4 inches still expected. Hochul had declared a State of Emergency earlier in the day.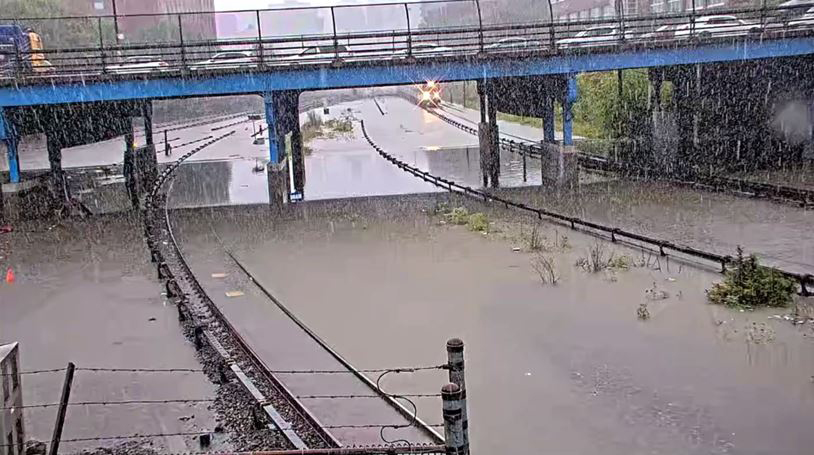 As of 7:45 p.m. EDT, the MTA was asking customers to "please stay home if you don't need to travel" because of the disruptions, with its website showing subway service suspended on the B, W, and two shuttle lines in Brooklyn; partial suspension on the N line; reroutes on the R, and delays on the 1, 2, 3, 4, 5, 6, D, and G lines.
The New York Times reports that Metro-North travel in and out of Grand Central Terminal was suspended because the electrified third rail was submerged in the Bronx; the MTA site showed partial suspensions for Metro-North Harlem Line and delays for the New Haven Line, as well as partial suspensions on the Long Island Rail Road's Far Rockaway and Long Beach branches; reduced service on the Port Jefferson Branch, and delays on the Montauk Branch.
Amtrak said at 8 p.m. EDT on its Amtrak Northeast social media feed that conditions were improving, but trains from Penn Station in New York were still experiencing delays because of congestion between its yard and the station. At midday, it had reported delays of up to an hour.