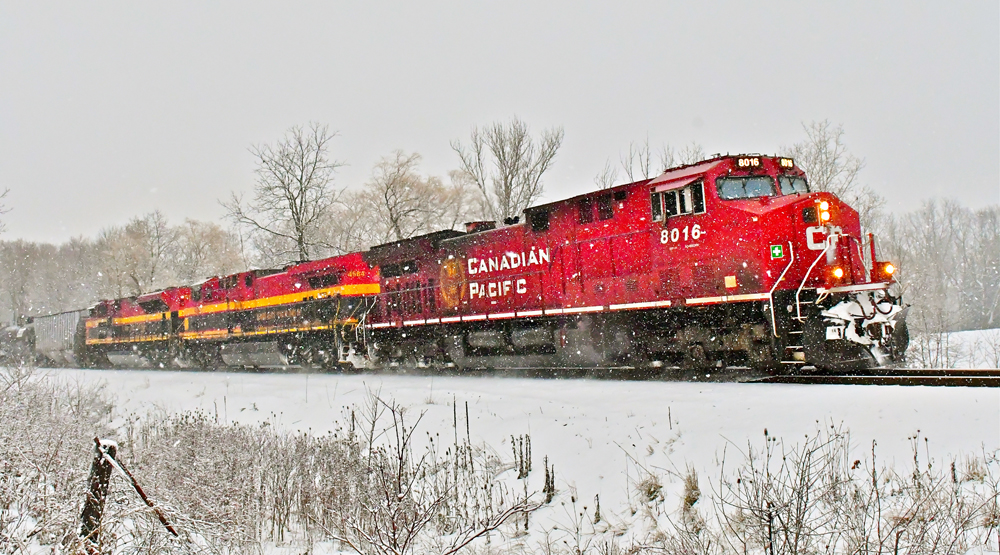 ---
WASHINGTON — The Canadian Pacific-Kansas City Southern merger would cause few adverse environmental impacts aside from increased train noise in some locations, the Surface Transportation Board said in its final environmental impact statement today.
The three-volume environmental impact statement, or EIS, incorporates comments the STB received at public hearings along CP and KCS routes in the U.S. But it largely reached the same conclusions as the draft statement that was released in August.
"Most of the potential impacts of the proposed acquisition, including impacts on grade crossing delay and emergency vehicles, would be negligible, minor, and/or temporary," the EIS says. "However, train noise associated with increased rail traffic resulting from the proposed acquisition would result in adverse impacts on many residences and other locations that are sensitive to noise."
But the final EIS recommends that the railroad work with affected communities for grade crossing mitigation projects where appropriate. Also recommended: Making the railroads' commitments on environmental matters part of any conditions the STB may impose in the event the merger is approved.
The review took a close look at projected train traffic increases on the combined system's routes, particularly between Chicago and Laredo, Texas.
The STB must wait at least 30 days after the release of the EIS to issue its final decision on the first merger of two Class I railroads in more than two decades. The final decision will be based on the transportation merits, environmental review, and comments the board has received.
The final EIS can be found online: Part I, Part II, Part III.