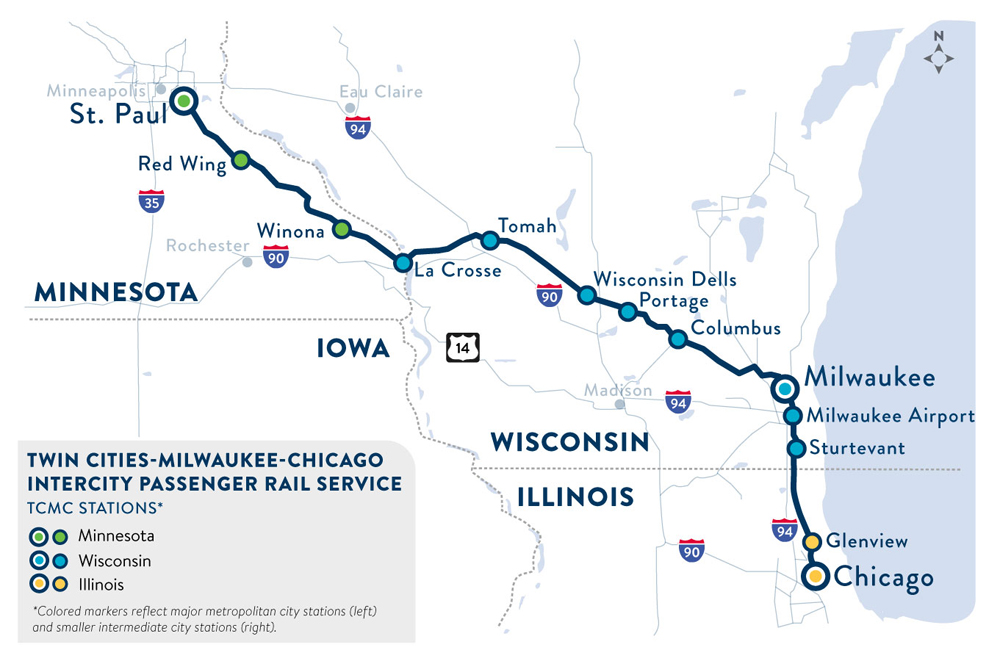 ---
MADISON, Wis. — The final design phase of the project to add a second Amtrak passenger train between Chicago and Minneapolis-St. Paul has begun, with public comments now being accepted and public meetings to show plans for the service expected to be held this fall.
The design phase for what is known as the Twin Cities-Milwaukee-Chicago, or TCMC, project will develop detailed plans for infrastructure improvements allowing the 411-mile route to handle additional freight service as well as the second daily passenger round trip. The project has $53 million in federal, state, and Amtrak funding in hand for improvements to track, signals, and grade crossings. Final design is expected to be complete in summer 2023, with construction beginning late that year and concluding in 2025. The second train is expected to begin operating in 2024 or earlier.
More information about the project is available on pages at the Wisconsin Department of Transportation and Minnesota Department of Transportation websites. Those wishing to comment on the project should use the form available here.