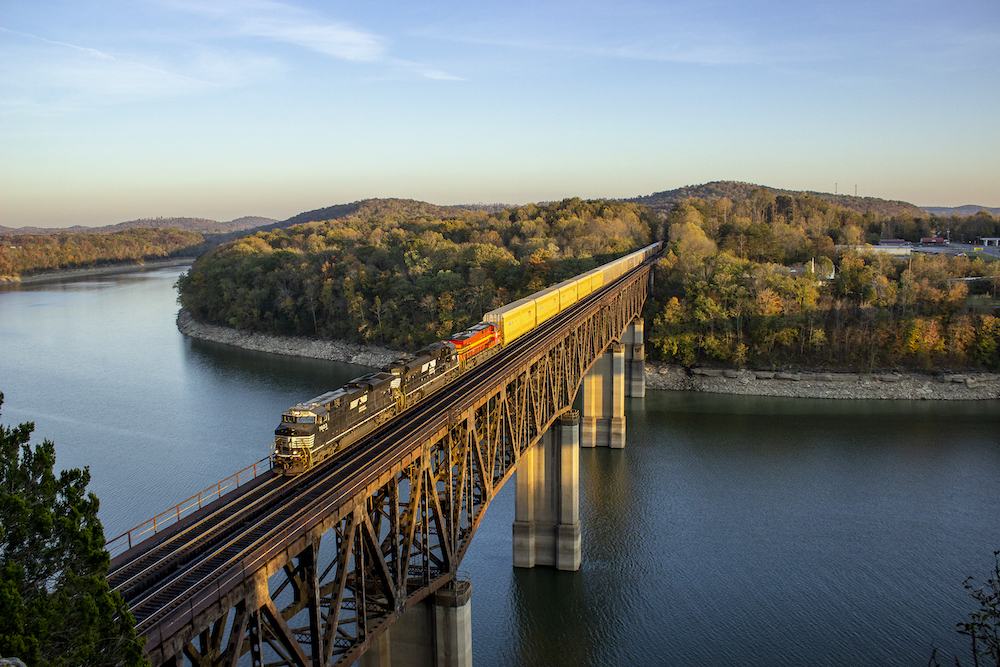 ---
WASHINGTON – Federal regulators today approved Norfolk Southern's proposed $1.62 billion acquisition of the Cincinnati Southern Railway, which it has leased from the City of Cincinnati since 1881.
But Cincinnati voters will have the final word: They're scheduled to vote on the proposal on Nov. 7.
The Surface Transportation Board decision also authorized NS subsidiary Cincinnati, New Orleans and Texas Pacific Railway Co. to operate the line if the acquisition is approved.
The municipally owned railroad forms the 338.2-mile Chattanooga-Cincinnati backbone of NS's key corridor linking Chicago with Atlanta and the Southeast. In November the railway's trustees unanimously agreed to sell the line to NS.
Under the current lease that was set to expire in 2026, NS pays the city around $25 million annually. Negotiations over renewal of the lease began in 2021, as required, and resulted in the sale agreement.
NS officials say it's always better to own critical rail lines than to lease them due to the uncertainty around future lease costs. As part of the transaction, NS will own 9,500 acres of land that the railroad is built upon.
No operational changes are planned as part of the acquisition. The route handles about 30 trains per day.