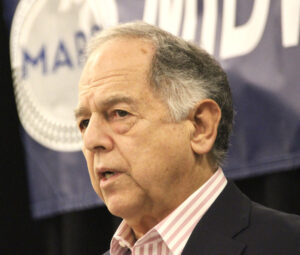 WASHINGTON – Surface Transportation Board Chairman Martin J. Oberman today asked Norfolk Southern CEO Jim Squires to explain the railroad's deteriorating performance metrics and rising number of shipper complaints.
"I am requesting that you provide the Board with a review of the current state of NSR's network, and your assessment of what factors are affecting NSR's ability to achieve past levels of fluidity and consistent service, and in particular the impact on customer service of previous headcount reductions for train, yard, and maintenance employees," Oberman wrote in a letter to Squires.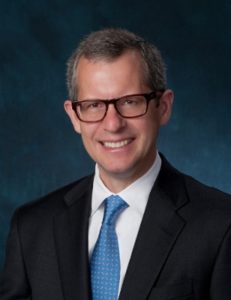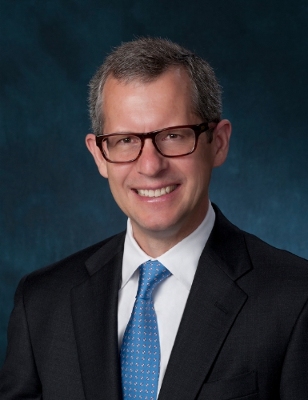 NS's key performance metrics – including average train speed, terminal dwell, and number of trains holding per day – have trended in the wrong direction over the past several weeks compared to 2019 levels, Oberman noted.
"For example, NSR's system average train speed for manifest service was 14.01 mph for the second reporting week of November 2021, showing a marked decline against the same week for November 2019 when NSR's manifest train speed was 20.7 mph," Oberman wrote. "This delta is particularly troubling given the focus on the manifest network in NSR's precision scheduled railroading operating model."
The declining performance figures come as the railroad is struggling to replace train and engine crews who have left the railroad in recent months. The ranks of transportation employees have declined in each of the past three months, Oberman notes.
Norfolk Southern customers have complained to the STB about missed switches, stranded cars, longer transit times, unexpected operating plan changes, and lack of communication from the railroad's customer service department.
"Many of these complaints are from customers along NSR's Cincinnati to Chattanooga corridor, but I have also heard from shippers in the deep South and the mid-Atlantic," Oberman wrote. "Taken together, they represent a cross-section of key commodity groups. These rail service disruptions have caused customers to incur additional costs, typically without compensation from NSR."
Oberman asked NS to provide an update on the state of its network, explanations of why NS has been unable to match 2019 service levels, and how it plans to attract and retain employees.
Oberman sent a similar letter to CSX Transportation CEO Jim Foote in October.