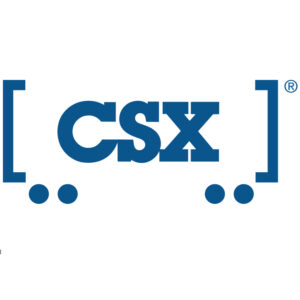 WASHINGTON — Surface Transportation Board Chairman Martin J. Oberman has asked CSX Transportation CEO Jim Foote to explain ongoing service problems that range from missed switches and unfulfilled car orders to delayed manifest and bulk shipments.
"Over the past several months the Board has continued to receive a steady stream of complaints about the adequacy of rail service provided by CSX. In both private meetings and public settings, CSX customers have relayed examples of substandard performance," Oberman wrote in an Oct. 18 letter to Foote.
In addition to the service problems, customers have complained about an inability to reach customer service and operating people to help resolve their service issues, Oberman said.
"These complaints are not limited to any particular region on CSX's network, nor are they confined to shippers of specific commodity groups. Customers have also reported that service problems are sometimes resolved, only to recur weeks or months later," Oberman wrote. "Taken together, these complaints are of grave concern as it appears that CSX resources are surged to assist one customer, only to have problems arise with another."
Oberman noted that CSX's average train speed for much of this year is down 6%, terminal dwell is up 16%, and the average number of loaded cars not moving in 48 hours is up 98% compared to the levels of 2019, despite comparable traffic levels.
The railroad also has 1,000 fewer transportation employees on the payroll in August 2021 compared to August 2019, Oberman noted.
The number of CSX train and engine employees peaked at 6,675 this year in June, then declined to 6,636 in July and 6,577 in August, according to data the railroad reports to the STB. Train and engine crew employment rose to 6,618 in September, however.
CSX executives have said the railroad has struggled to hire conductors this year amid an extremely tight job market. Earlier this year CSX reached a new conductor availability agreement with the SMART-TD union and established an incentive program for current employees to refer job applicants to the railroad.
"While CSX is responsive and prompt to address discrete rail service issues, these reports have been repeated over a long period of time with only periodic and temporary improvement, and I am concerned about what appears to be a systemic problem within CSX's operations," Oberman wrote.
CSX said it will provide a full response to Oberman's letter.
"CSX is committed to providing reliable and efficient service to our customers and we take any complaints very seriously and do everything we can to address them when they are brought to our attention," spokeswoman Cindy Schild says. "It is difficult to identify the anecdotal issues that are raised in the Chairman's letter as we currently do not have any formal complaints pending before the STB and have not experienced an increase in informal service complaints."
CSX is proud of its response to pandemic-related issues, she says, and through incentive programs and expanded training classes has already hired more conductors this year than in 2019 and 2020 combined.
"We also have the highest velocity in the East and lowest dwell in the U.S.," Schild says. "We know that there is more work to do to get our performance levels back to the record levels we delivered in 2019, and we're confident that we can build upon our industry leading position to get back to those levels."
(Updated at 3:15 Central time to add comment from CSX.)