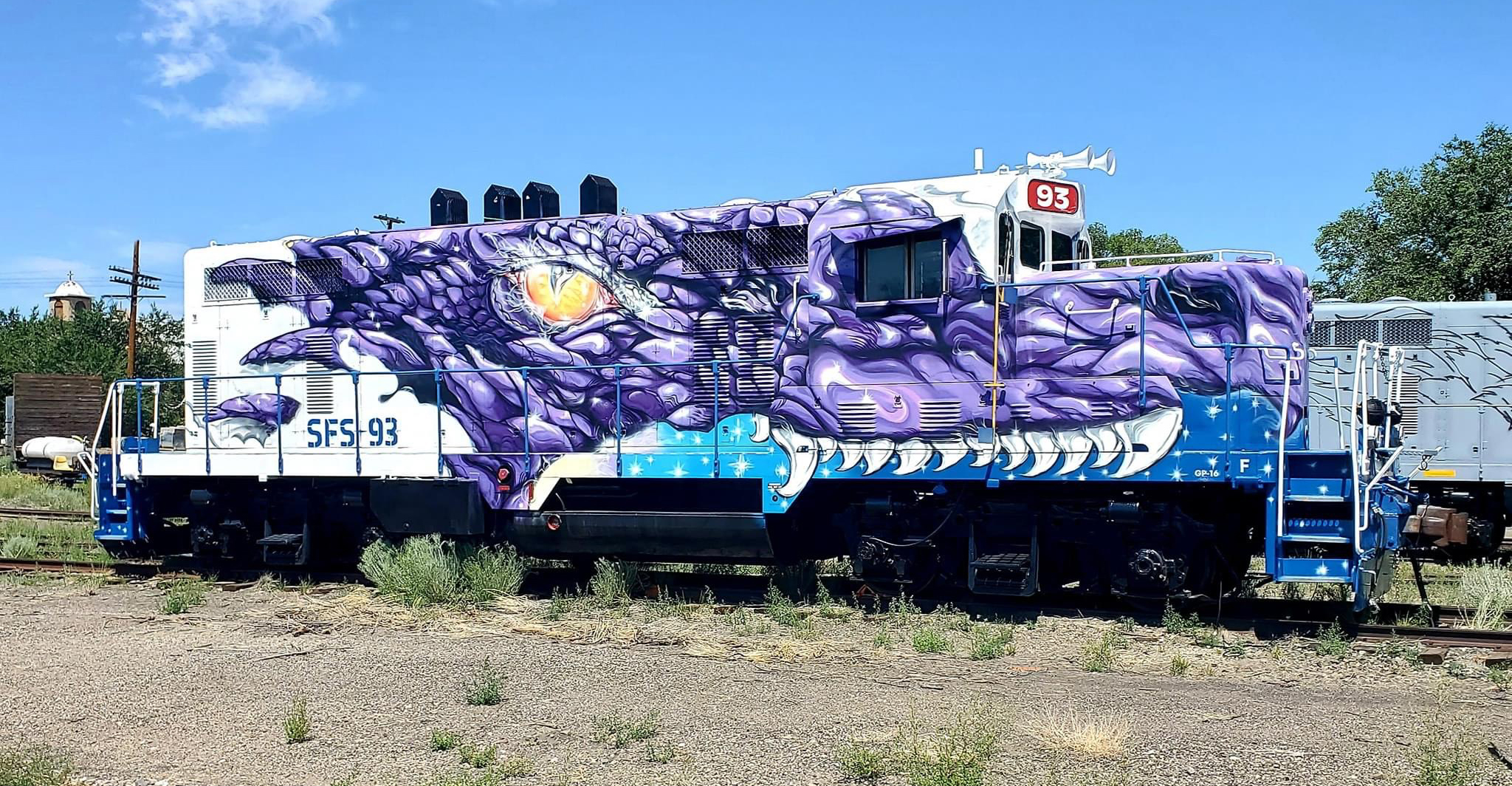 ---
SANTA FE, N.M. — A group of entrepreneurs who purchased the old Santa Fe Southern Railway in 2020 plan to begin offering excursions Dec. 3.
"Every train ride will be embedded in entertainment," Sky Railway co-owner Bill Banowsky told the Santa Fe New Mexican in announcing plans for the new attraction.
Santa will be aboard the first Sky train as it pulls out of the Lamy depot Dec. 3 for a holiday-themed ride from Santa's workshop to somewhere in the Galisteo Basin and back. The holiday season offering will run through December before the new owners — including novelist and screenwriter George R.R. Martin — prepare to get the train rolling with an array of other themes.
The ride between Santa Fe and Lamy is hardly scenic, he said. So it made sense for the owners to transform the historic train into a moving stage for entertainment.
Sky Railway's first holiday ride will be the train's first passenger trip in eight years. Santa Fe Southern offered trips to Lamy for two decades — in passenger cars dating to the 1920s — before shutting down in 2012.
After New Year's, the rolling entertainment platform will offer music programs, a Wild West scene and, in October 2022, a Halloween-themed ride.
Early in 2020, an ensemble of eight investors announced the purchase of the railway, with about 20 train cars and the spur line's 18 miles of track.  After making the purchase, they turned their attention to repairing tracks and bridges along the route.
The Sky Railway owners began upgrading and renovating the passenger cars and hired a local muralist to paint the two engines: one as a dragon and one as a wolf.