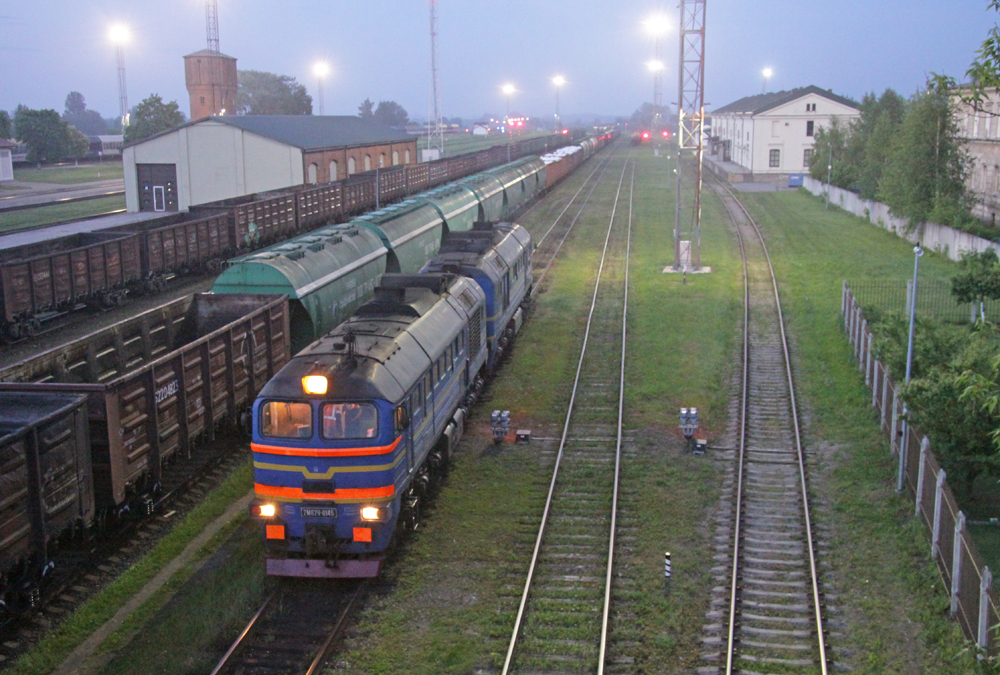 ---
A rail line through the small European country of Lithuania has become the site of serious geopolitical wrangling between the Lithuanian government, the European Union, and Russia. The rail line connects the otherwise isolated small Russian region of Kaliningrad with the rest of Russia, via both Lithuania and Russian ally Belarus.
Financial and other sanctions imposed on Russia since its invasion of Ukraine in February have become more restrictive as the months go by, partly by design, in hopes the harsher penalties might alter the Russian government's behavior.
Lithuania's decision in June to fully enforce European sanctions on freight traffic from Russia to Kaliningrad brought a furious response from Moscow, which complained the action breached international law. Russian commentators have hinted at direct action to reopen the traffic lane, but Lithuania is a full member of NATO and any Russian action there could lead to much wider conflict.
Kaliningrad's complex history
The history of the area is complex even by the complex standards of eastern Europe.  Kaliningrad, as it has been called since 1945, used to be known as Königsberg. It was one of the most important cities in the German Empire in the region known as East Prussia; German Emperors were crowned in its cathedral until World War 1, when Germany became a republic. Despite losing much of its land east of Berlin as Poland was restored to independence in 1918, Königsberg remained part of Germany, albeit separated from the rest of the country, and was a major military and naval base during World War II. On its eastern borders, the newly independent countries of Lithuania and Latvia replaced the Russian Empire after World War I – although only for two decades, as the Soviet Union occupied and annexed them, along with nearby Estonia, in 1940.
Königsberg and its surrounding counties became part of what was then the Soviet Union with the full agreement of the U.S. and British governments at the end of World War II. It was officially made part of Russia and renamed renamed Kaliningrad after a hero of the 1917 Bolshevik Revolution. With the remaining original German population expelled in 1947, over the next few decades it became a typical Soviet city and a key military base; it is Russia's only ice-free port on the Baltic Sea in winter.
In the early 1990s, the collapse of the Soviet Union and the re-emergence of independent Lithuania and Latvia, plus the newly independent Belarus, meant Kaliningrad was now an isolated exclave. It was linked to the rest of Russia mainly by rail, but trains had to transit the neighboring independent countries. A train ferry carrying freight cars also operates from Russia to Kaliningrad, although in winter this may not operate for lengthy periods if the ports in Russia are icebound.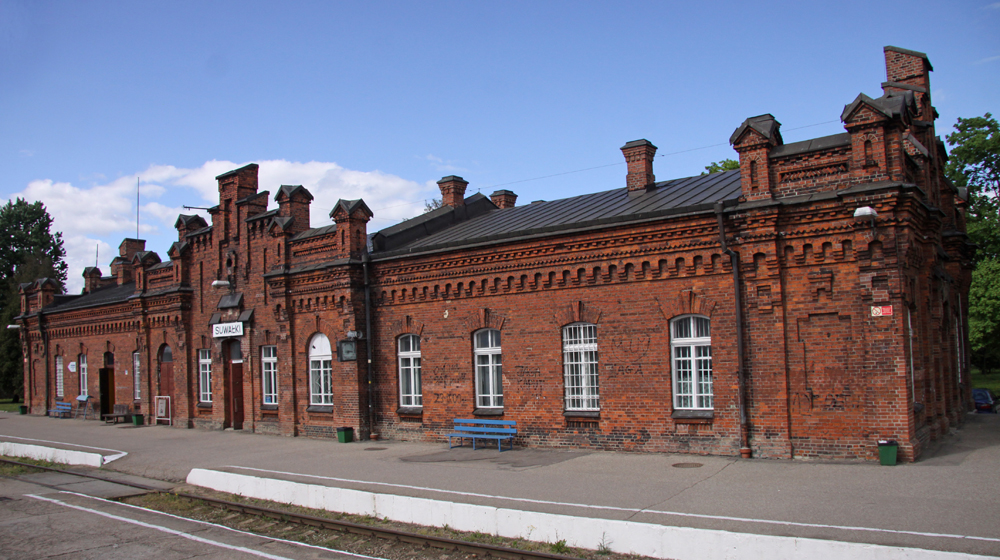 Before Lithuania and its Baltic neighbors joined the European Union in 2004, new international agreements were drawn up guaranteeing Russian freight and passenger train transit rights. These were signed by the EU as well as Lithuania. The trains travel from Russia into Belarus; cross Lithuania, passing through or near its capital, Vilnius; then head to the border with the Kaliningrad region. The approximately 140-mile rail journey across Lithuania has also been identified by western governments as a major strategic objective if Russia were ever to attack NATO forces. This is known as the "Suwałki Gap," after the small rail junction town just over the border in Poland, which lies on the 40-mile-wide piece of Polish/Lithuanian territory between Belarus and Kaliningrad.
Steel, cement, alcohol blocked; Russia issues warning
In mid-June, the Lithuanian government started to implement long-agreed EU sanctions for freight traffic heading in or out of Kaliningrad. Initially, this affected only iron and steel, but in early July other goods, including cement and alcohol, were added. The limited nature of the restrictions did not prevent the Russian government's main spokesman, Dmitry Peskov, from describing Lithuania's action as a "violation of anything and everything." Russia called on the EU and Lithuania to change tack, saying they were violating international agreements.
According to Lithuanian government sources, around 2 million tons of foodstuffs annually move from Kaliningrad to the rest of Russia by rail, while many other consumer and industrial products move the other way. Apart from alcohol, these movements are not affected by the current sanctions.
Given western governments' pre-existing awareness of the strategic importance of the Suwałki Gap, and the relatively minor nature of the freight being carried into Kaliningrad (mostly building materials for use there; trains are inspected to ensure what they carry matches what they are billed as carrying), a fix seemed not only likely, but desirable in the short term, to take the heat out of the argument.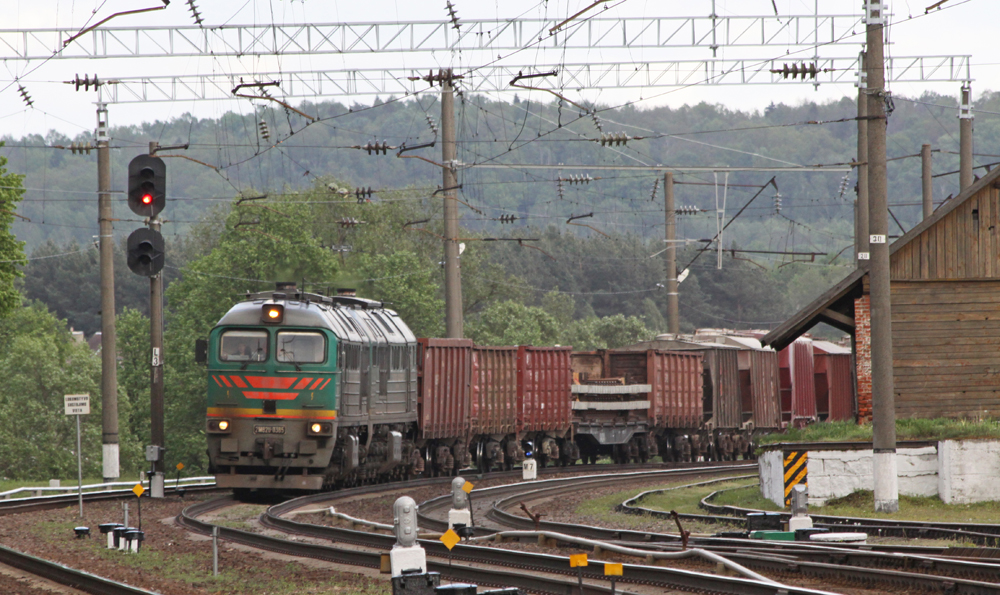 It hasn't been that simple. Several weeks of discussions between the EU and Lithuania resulted in a compromise, with the EU stating it never had sanctioned traffic within Russia by either road or rail but had restricted such traffic between its members and Russia. This, in theory, would allow rail freight from one part of Russia to Kaliningrad to continue – subject to normal customs and security checks, to ensure that military goods, for example, were not being moved.
However, the Lithuanian government — which has been profoundly shocked by Russia's aggression in Ukraine — continue to take a harder line . It argues that any assistance to the Russian regime, or its ally Belarus, is counterproductive, so rail and other links should be minimized, not retained as before. Loss of transit traffic and export traffic from Belarus,  mainly potash fertilizer, has hit Lithuanian national rail operator LTG hard, as this traffic previously was a large part of its freight business.
Passenger traffic has continued to operate from Russia to Kaliningrad. The trains stop in Vilnius for locomotive changes or customs examination; Lithuanian authorities decided early in the conflict to post photos of war damage in Ukraine along the platform used by these trains, to be seen by the passengers, who are almost exclusively Russian. Shorter-distance passenger trains between Lithuania and Belarus have been discontinued.
New railway to link Baltic states to western Europe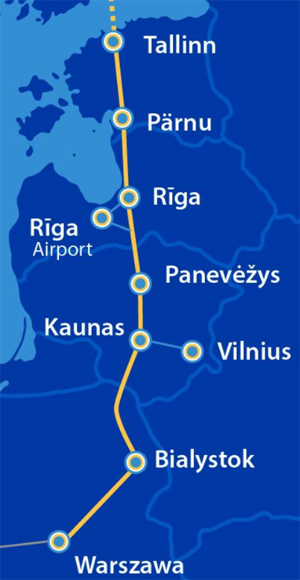 The Suwałki Gap is in the process of gaining strategic importance to the EU, as a new north-south, standard-gauge railway is being built through the area. Known as Rail Baltica, this connects Poland with all three Baltic states. A tunnel linking Estonia to Finland at the northern end has been proposed, although it seems unlikely to be built in the next decade. A major new highway roughly paralleling the rail route is also being built.
Railways in the Baltic states all use 5-foot gauge, so are incompatible with standard gauge used in Poland and nearby EU countries. In addition the lines were historically aligned west to east, to take produce from the Soviet Union to ports for export. The $6 billion Rail Baltica project aims to re-orientate the region's rail system to become part of the wider existing European rail network. It will improve connections between the countries — no passenger rail passenger service currently connects all of them — and enable traffic currently moving by truck to switch to rail.
The EU has also begun funding infrastructure projects that enhance defence capabilities of its member states and the new railway is certainly one of these. Around $1.5 billion of "military mobility" investment across Europe to get road and rail infrastructure into better shape for use by the military is planned, although this budget was set before the Russian invasion of Ukraine. Originally $6.5 billion of work was identified but a much smaller budget was approved.