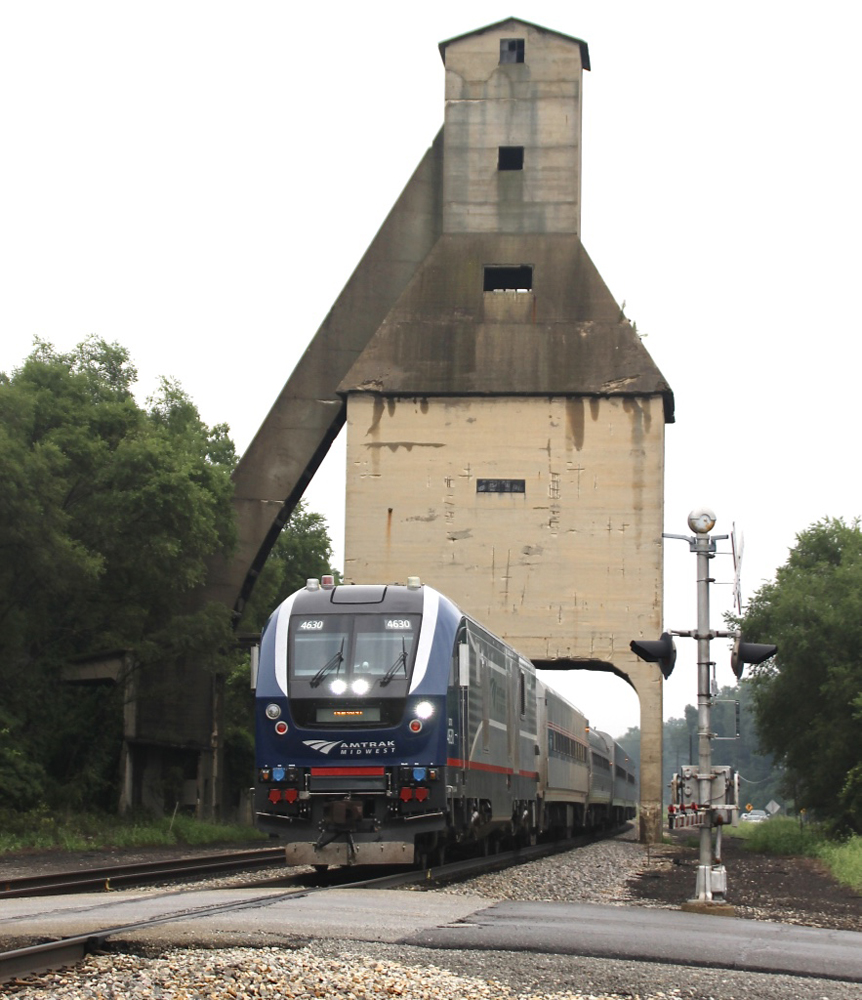 CHICAGO — Citing "ongoing equipment issues," Amtrak has cancelled one round trip of Wolverine service between Chicago and Detroit on Thursday, following similar cancellations today (Wednesday, Feb. 1), as well as other disruptions because of a Canadian National derailment Tuesday night in Detroit.
Equipment problems are also being cited for a series of delays on other Chicago-based trains.
Canceled on Thursday are train No. 350, a 6:45 a.m. departure from Chicago, and train No. 355, a 5:28 p.m. departure from Pontiac, Mich. Alternate transportation will be provided, according to the Amtrak Alerts Twitter feed. It is the second straight day both trains have been cancelled because of unspecified equipment issues
This follows the cancellations today (Wednesday, Feb. 1) of train No. 352 because of Tuesday's CN derailment, which also led to the termination of train No. 351 in Detroit rather than Pontiac. The Detroit Free Press reports eight cars of a CN train derailed in southwest Detroit about 11:45 p.m., with one car left "leaning over the rail bridge." The cars involved were empty; no injuries were reported. CN said the derailment had been cleared by this morning.
Also cancelled today because of mechanical issues was Milwaukee-Chicago Hiawatha train No. 340, the 5:45 p.m. departure. Amtrak said alternate transportation would be provided for passengers making connections in Chicago, while local passengers would be accommodated on train No. 342, the 7:35 p.m. Hiawatha.
Equipment issues were also cited for late departures today from Chicago for the westbound California Zephyr, which departed 1 hour, 21 minutes late;  the Empire Builder, which left 54 minutes late and was 1 hour, 29 minutes late by the time it reached Milwaukee; and Illini No. 393, which departed 2:35 minutes late.
The problems are continuing on Thursday morning, Feb. 2, with the Amtrak Alerts Twitter feed already listing late departures for Hiawatha No. 329, the 6:10 a.m. departure for Milwaukee, which left 1 hour, 5 minutes late, and Lincoln Service train No. 301, the scheduled 7:15 a.m. departure for St. Louis. Both are blamed on mechanical issues.
— Updated on Feb. 2 at 7:30 a.m. with additional delayed departures.