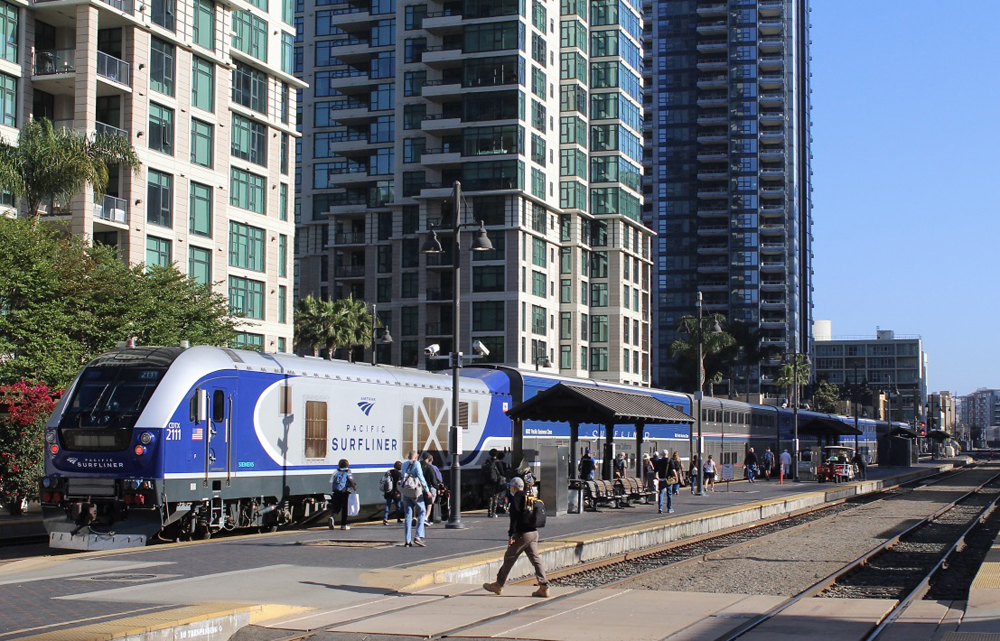 LOS ANGELES — Amtrak and Metrolink service has been suspended in south Orange County for emergency track work to stabilize right-of-way in the San Clemente, Calif., area.
The Pacific Surfliner website says no trains will operate south of Irvine. Calif., between today and Sunday. As of Monday, Sept. 20, train service will resume on a limited schedule between Oceanside and San Diego, with bus service provided between Irvine and Oceanside. Regular service is projected to return no later than Monday, Oct. 4.
A Metrolink press release says the suspension is effective today and is projected to last through Oct. 4. Service will resume earlier if the work is completed earlier than expected.
Trains on the Orange County and Inland-Empire Orange County lines are affected. Trains will continue to operate as far south as the Laguna Niguel/Mission Viejo stations; no alternate transportation is being provided to stations in San Juan Capistrano, San Clemente, or Oceanside.