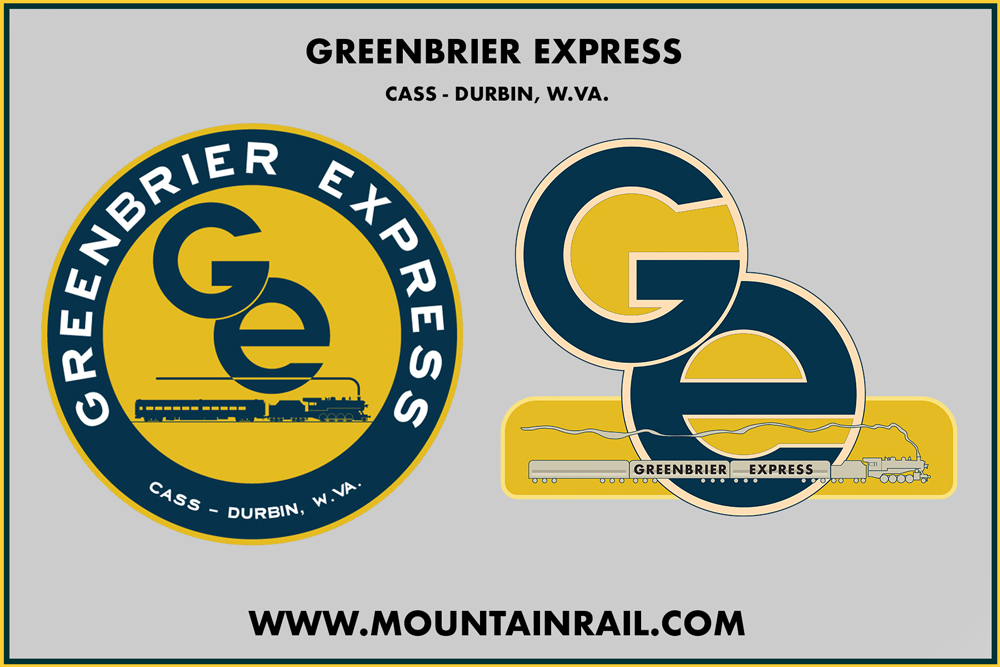 ---
ELKINS, W.Va. — Durbin & Greenbrier Valley Railroad has announced plans to begin operation of a new train this spring between Cass and Durbin, W.Va. The Greenbrier Express will operate over 15 miles of the former Chesapeake & Ohio Railroad Greenbrier Subdivision.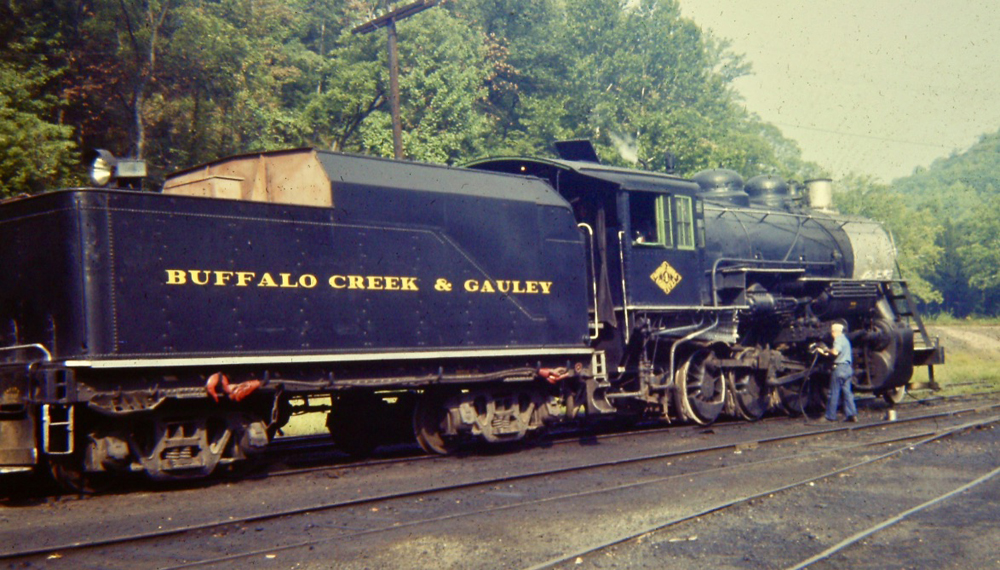 Cass Scenic Railroad operated excursions over this stretch until a calamitous 1985 flood washed much of it away. The state of West Virginia had purchased the route from the C&O when the railroad abandoned the line south of Cass in the late 1970s. Restoration of the Trout Run bridge, the last remaining obstacle to restoring rail linkage of Cass and Durban, was completed this month by the West Virginia Rail Authority under a public-private partnership with Durbin & Greenbrier Valley. Rehabilitation of the track and right-of-way on either side of the bridge is continuing.
Durbin & Greenbrier Valley also released Greenbrier Express logos created by artist Tyler Hardin with a strong C&O flavor. Both logos feature silhouettes of former Buffalo Creek & Gauley 2-8-0 No. 4, planned to eventually power the Greenbrier Express. The Consolidation is slated to receive a new boiler from Sistersville Tank Works of Sistersville, W.Va.; drawings for that boiler are currently being reviewed by Federal Railroad Administration engineers and other stakeholders, according to DVGR President and CEO John Smith. Boiler fabrication will begin after the drawings are approved.
The railroad has created this web page to provide progress updates and accept donations for the return of BC&G No. 4 to operation. Until that project is complete, the train will be pulled by geared steam locomotives from the Cass roster.
Operating dates and other details for the Greenbrier Express have not yet been released; watch the Mountain Rail website for news and information.