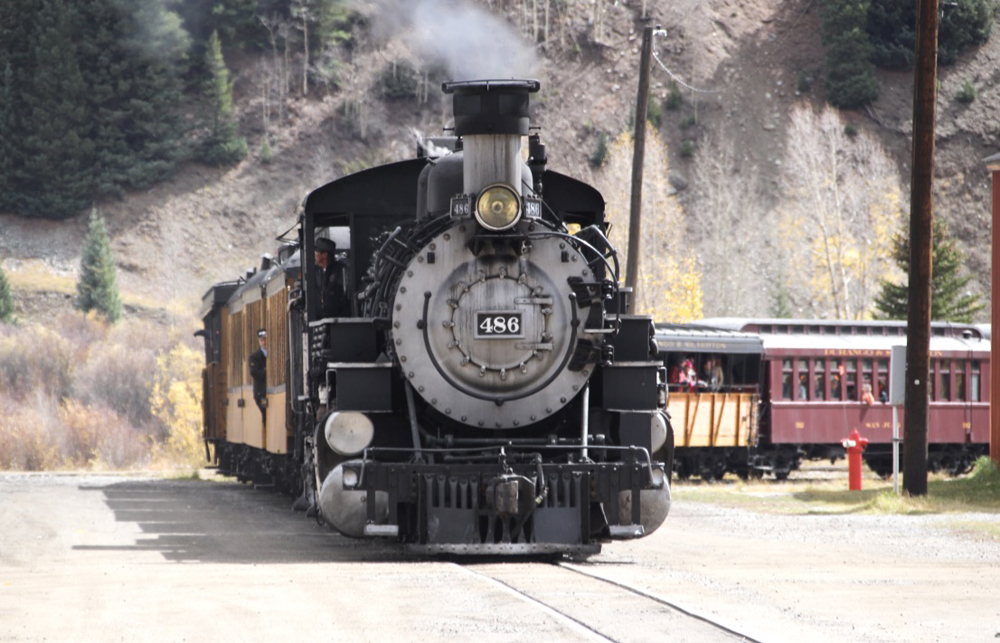 ---
DURANGO, Colo. — The Durango & Silverton Narrow Gauge temporarily suspended operations this week because of fire danger just eight days into its spring season, reflecting new operating rules the railroad agreed to as part of a settlement with the federal government earlier this year.
The Durango Herald reports trains stopped running as of Sunday, based on the U.S. Forest Service and Bureau of Land Management raising their fire precaution rating to its highest level. As of today (Wednesday, May 18), operations have resumed.
Durango & Silverton General Manager Jeff Johnson told the newspaper that the railroad is "talking with the Forest Service on virtually a daily basis to make sure that we're all aligned on the conditions as we operate."
The railroad agreed to comply with a federal Fire Restrictions Plan as part of a March settlement over the railroad's role in the 416 fire, a 2018 wildfire that burned more than 54,000 acres. [see "Durango & Silverton settles lawsuits …," Trains News Wire, March 22, 2022]. The federal government had claimed cinders from a locomotive started the fire; the railroad contends it did not start the fire. The settlement was not an admission of liability.
Under the fire plan, coal-fired locomotives may not operate when the fire danger is at Level 2; any work that produces sparks or has an open flame is prohibited at Level 3; and all operations cease at Level 4, the current rating.
The railroad will typical forecast its precautions three to five days in advance and carry the information on its website. A last-minute change will result in text messages and emails to passengers.
— Updated at 1:35 p.m. CDT with resumption of operations.