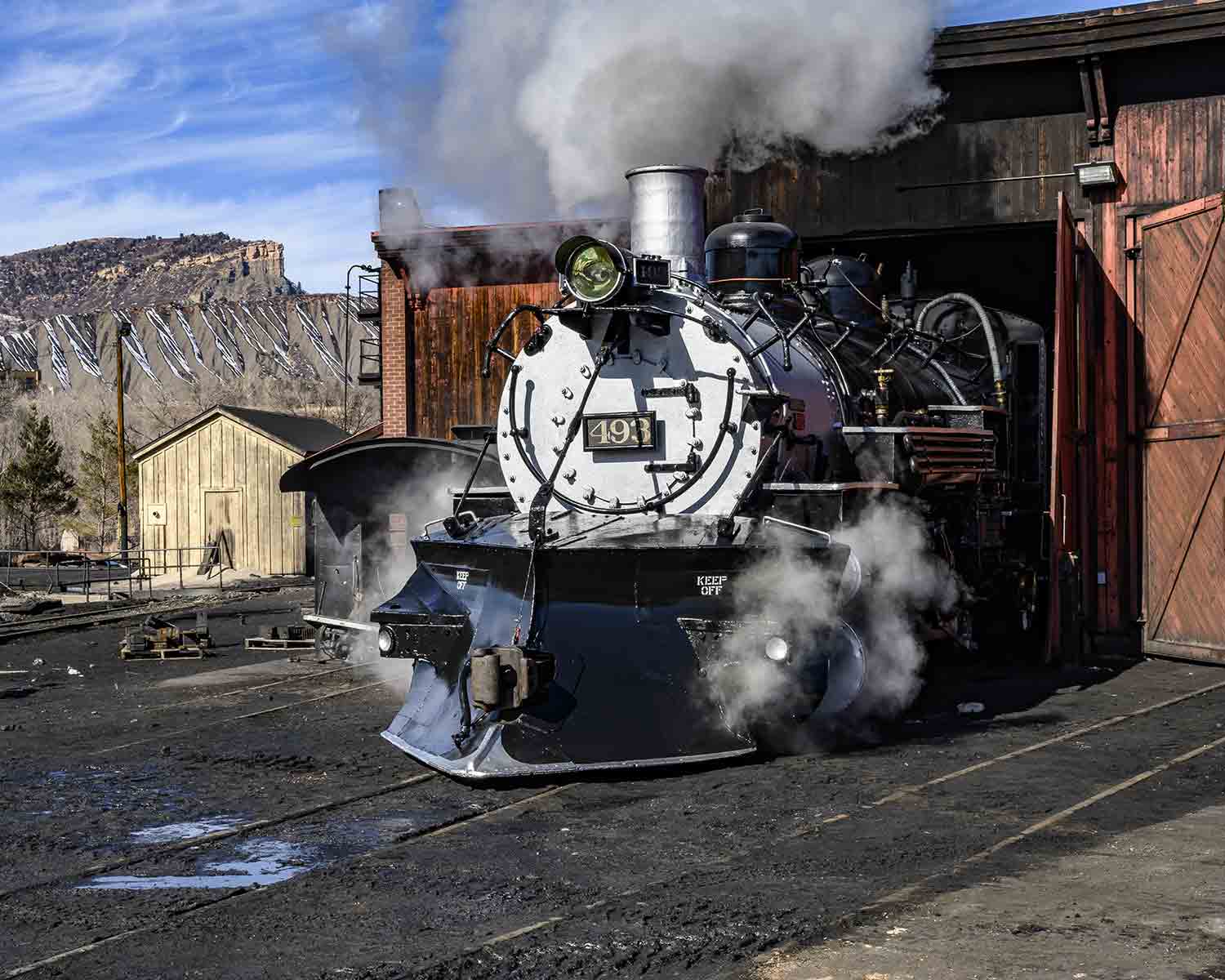 DURANGO, Colo. — In a break from its 140-year history, the Durango & Silverton Narrow Gauge Railroad appears to be on the way to running an entire season without using a coal-burning locomotive.
The Durango Telegraph reports the railroad is set to handle the season with two steam locomotives converted from coal to oil firing, as well as one of its increasing fleet of diesels. If demand requires, a third oil-burning steam engine should be ready later this summer.
"It's a new era," Durango & Silverton general manager Jeff Johnson told the news site. "Things change, but that's part of progress."
The shift away from the railroad's traditional coal-fired locomotives was hastened by the summer of 2018, when a wildfire known as the 416 fire burned more than 54,000 acres and devastated local businesses, including the railroad, which was forced to shut down for an extended period. The federal government has said one of the railroad's trains is responsible, and is suing to recover $25 million in firefighting costs [see "Digest: Date, site set for trial seeking damages …," Trains News Wire, Nov. 16, 2020], while local businesses are also suing for damages [see "Digest: Insurance company sues Durango & Silverton …," News Wire, June 4, 2020].
That year led Al Harper, CEO of Durango & Silverton parent American Heritage Railways, to vow the railroad would never again be shut down because of fire, leading to a $7 million commitment to convert to oil-burning steam engines and diesel locomotives. Johnson told the Telegraph there have been few complaints: "Most people understand the reason why we moved in the direction we have. And we're generally filling every seat we can offer right now."