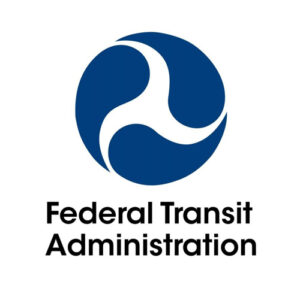 WASHINGTON — The U.S. Department of Transportation has named 24 people —representing transit agencies, unions, research groups, and other organizations — to the Federal Transit Administration's Transit Advisory Committee for Safety.
The group meets at least once a year and advises the Secretory of Transportation and FTA administrator on transit safety and other issues.
"We look forward to working with the 24 members of TRACS – representing experts from large cities, small towns, academia, non-profits, organized labor, and more – to support the continued safety of public transit across America," Transportation Secretary Pete Buttigieg said in announcing the appointments.
Those appointed for a two-year term are:
— Edward Abel, director of operational safety, Southeastern Pennsylvania Transportation Authority.
— Brian Alberts, senior director of safety and advisory services, American Public Transportation Association.
— Johanna Cockburn, director of transportation, City of Greensboro, N.C.
— Beverly Edwards, chief operating officer, First Transit, Cincinnati.
— Rebecca Frankhouser, chief safety officer and managing director of safety, security, and quality assurance, King County Metro, Seattle.
— David Harris, transit and rail division director, New Mexico Department of Transportation .
— Molly Hughes, public transportation safety administrator, Washington State Department of Transportation.
— Donna Johnson, vice president and chief safety officer, Dallas Area Rapid Transit.
— Laura Karr, associate general counsel, Amalgamated Transit Union.
— Jim Keane, general manager of operations safety, Port Authority of New York and New Jersey.
— Thomas Lamb, chief of innovation and technology, Metropolitan Transportation Authority, New York City Transit.
— Brian Lapp, senior vice president and chief safety officer, NJ Transit.
— Raymond Lopez, deputy executive officer of corporate safety, Los Angeles County Metropolitan Transportation Authority.
— Rachel Maleh, executive director, Operation Lifesaver, Inc.
— Santiago Osorio, chief safety officer, Metropolitan Transit Authority of Harris County, Houston, Texas.
— Karen Philbrick, executive director, San Jose State University, Mineta Transportation Institute.
— Ashley Porter, transit safety programs manager, Florida Department of Transportation.
— Patrick Preusser, director of rapid transit, City and County of Honolulu, Department of Transportation Services.
— Reggie Reese, chief safety officer, Pierce Transit, Lakewood, Wash.
— Adam Sharkey, deputy director, River Cities Public Transit, Pierre, S.D.
— Justin Sobeck, state safety oversight program manager and passenger rail safety specialist, Missouri Department of Transportation.
— Lisa Staes, associate director of transit safety and workforce development program, University of South Florida, Center for Urban Transportation Research.
— Gardner Tabon, executive vice president of systemwide accessibility and chief safety officer, Capital Metropolitan Transit Agency, Austin, Texas.
— Curtis Tate, international administrative vice president, Transport Workers Union.