Opponents sue FRA over decisions on Texas Central high speed project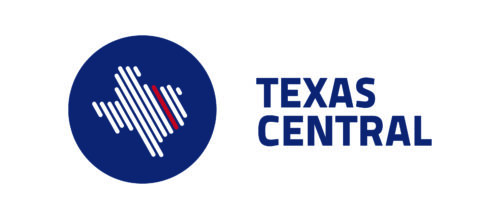 Texans Against High Speed Rail, six Texas counties, and 10 individual landowners have filed suit against the U.S. Department of Transportation and Federal Railroad Administration over the proposed Texas Central high speed project between Dallas and Houston, seeking to void the FRA's Rule of Particular Applicability — which would allow use of Japanese Shinkansen high speed equipment and operating rules — as well as the Record of Decision approving the Rule of Particular Applicability and the project's Environmental Impact Statement. Alternate request include voiding of the Recofd of Decision and Environmental Impact Statement, or preventing the DOT and FRA from taking any action regarding environmental assessment until Texas Central files a full application to the Surface Transportation Board. The 91-page filing in U.S. District Court for the Western District of Texas, Waco Division, alleges a long list of improper actions by the FRA, mostly regarding the National Environmental Policy Act, but also that the FRA acted unconstitutionally by exceeding its authority. The full suit is available here.
Downeaster expands to five daily round trips on May 3
Amtrak Downeaster service will increase and introduce a new schedule as of May 3, the Northern New England Passenger Rail Authority has announced. The new schedule will restore service to its pre-COVID-19 level of five round trips daily (up from the current four), while also making weekday and weekend schedules the same. Seasonal service to Old Orchard Beach, Maine, will also resume. The new schedule includes a mid-morning departure from Brunswick, Maine, as well as a mid-afternoon departure from Boston. "Passengers have requested more mid-day trains for years, Natalie Bogart, marketing director at NNEPRA, said in a press release. "Given the recent changes in travel patterns, the timing is now right for us to introduce a new 10:20 a.m. southbound train from Brunswick and a 3 p.m. northbound from Boston." Schedules and other information are available at the Downeaster website.
Senator says federal help unlikely for troubled Honolulu rail transit project
U.S. Sen. Brian Schatz (D-Hawaii), who sits on the Senate Appropriations Committee, sees little likelihood of federal funding to help close the deficit faced by Honolulu's much-delayed, over-budget rail transit system. Honolulu Civil Beat reports Schatz said that, if the local agencies involved continue making progress on the project — which was supposed to be operational in January 2020 but now isn't expected to be completed for another decade — "all of the federal funding previously committed will be made available, but not a penny more." That has not kept Honolulu Mayor Rick Biangiardi, City Council Chairman Tommy Waters and Lori Kahikina, interim executive director of the Honolulu Authority for Rapid Transportation, from sending Hawaii's congressional delegation a letter asking them to help obtain an additional $800 million in federal funding.