Wednesday midday rail news:
Cumberland Mine, with rail operation, has new owner
Pennsylvania's Cumberland Mine, which operates a 17-mile railroad profiled in the January 2021 issue of Trains Magazine, has changed hands. The Pittsburgh Post-Gazette reports Iron Senergy Holding LLC was formed specifically to purchase the mine from prior owner Contura Energy, and kept its leadership secret in Contura filings with the Securities and Exchange Commission. The president of the United Mine Workers local representing the mine told the newspaper the union had received an email from the new owner's legal counsel saying the company will take over the existing labor agreement as is and plans to continue mining. Contura sold the mine after announcing it wanted to end the mining of thermal coal — that used at power plants — and concentrate on coal used in steelmaking.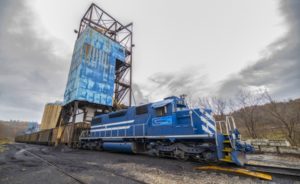 New York MTA passes budget avoiding major cuts
New York's Metropolitan Transportation Authority board has adopted a fiscal 2020 budget and 2021-24 budget plan that includes none of the drastic cuts that had been threatened. In a Wednesday morning meeting, the agency transferred capital funds to operations, and used general reserve funds, borrowing, and other stopgap measures to address the current budget gap, avoiding proposed cuts that would have included dramatic cuts in commuter rail and subway service [see "Digest: New York MTA budget cuts call for 50% reduction in commuter rail …," Trains News Wire, Nov. 18, 2020]. The agency is counting on federal help from a bill yet to be passed by Congress, and help from a transit-friendly Biden administration, to help close its projected $4.47 billion shortfall in 2021. The board also approved the purchase of 27 new dual-power locomotives [see "Digest: Metro-North set to buy dual-mode locomotives from Siemens," News Wire, Dec. 14, 2020]. — Dan Zukowski