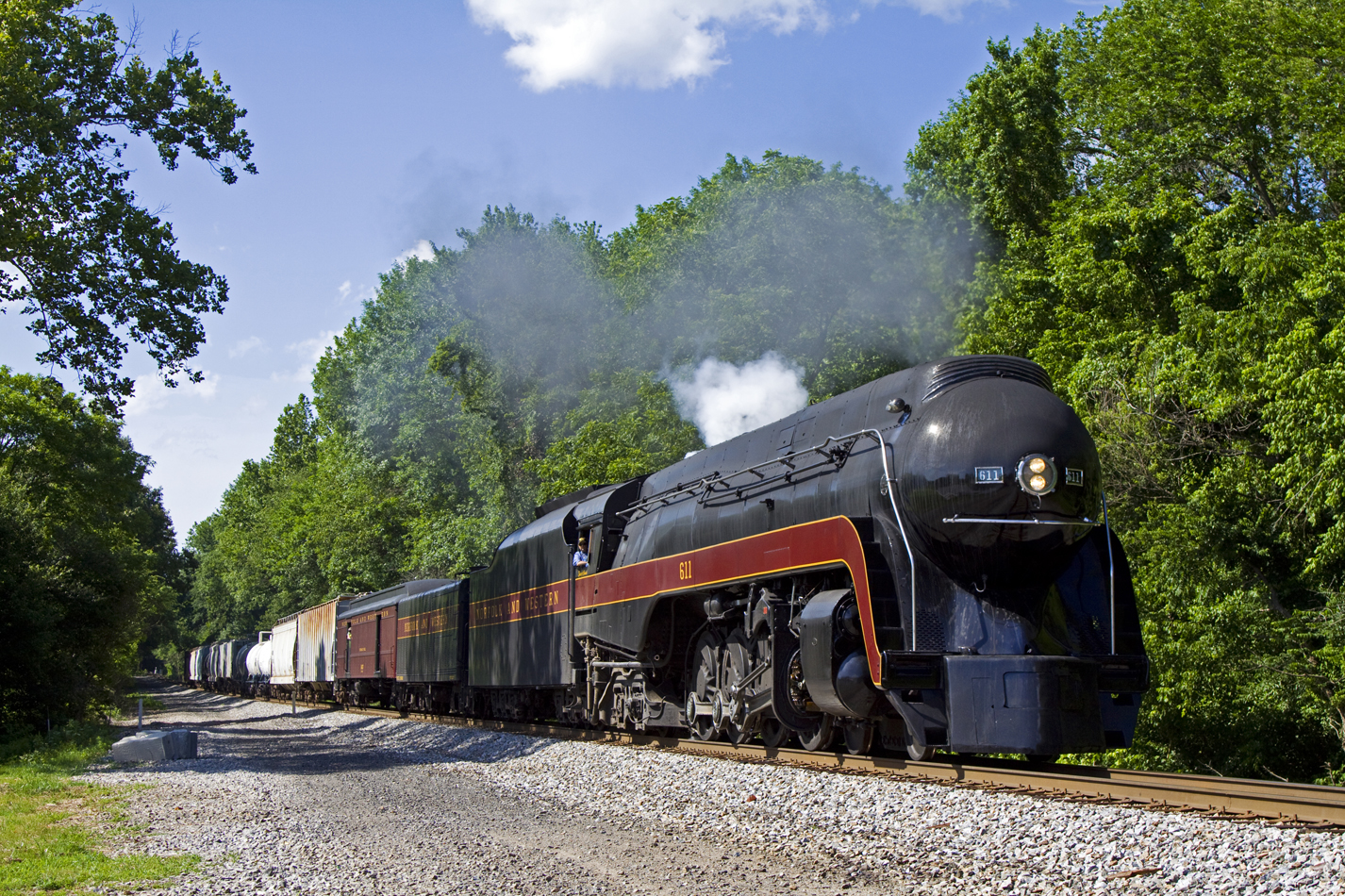 N&W 611 heads to Strasburg for lengthy stay
Its stoker repaired, Norfolk & Western Class J steam locomotive No. 611 made the move from the Virginia Museum of Transportation on Monday and is slated to begin operation at Pennsylvania's Strasburg Rail Road this Saturday, May 29. For security reasons, the museum did not announce a schedule for the move, but WSLS-TV reports the locomotive passed through Danville, Va., Monday on its way north. Information on events including excursions, cab rides, hostling tours and cab tours are available at the Strasburg website. No. 611 is scheduled to remain at Strasburg through Oct. 3.
Virginia & Truckee season to begin Friday
Nevada's Virginia & Truckee Railroad will begin its 2021 season on Friday, offering 35-minute round trips between Virginia City and Gold Hill. Seven round trips will operate daily, with the first departing at 10:30 a.m. and the last leaving at 4 p.m. Trains can be steam- or diesel-powered depending on availability. The season runs through October. For more information, visit the railroad website.
Ohio museum to reopen after lengthy closure, seeks new volunteers
The Conneaut, Ohio, Historic Railroad Musuem will reopen on Saturday, May 29, after remaining closed in 2020 because of the COVID-19 pandemic. The Ashtabula Star-Beacon reports the museum, located in a Lake Shore & Michigan Southern depot built in 1900, will be open Thursday through Sunday from noon to 5 p.m., as well as on Memorial Day, Independence Day, and Labor Day. Museum president Jeff Morrell says the museum is seeking volunteers to help with its current group of five to six, whose average age is in the mid-70s. Visit the museum's Facebook page for more information.