North Carolina to add third 'Piedmont' round trip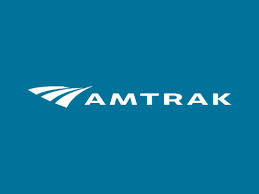 The North Carolina Department of Transportation Rail Division will restore a third round trip of Piedmont service between Charlotte and Raleigh as of April 5, according to schedules on the NC By Train website. Southbound train No. 77 will depart Raleigh at 3 p.m., arriving at Charlotte at 6:10 p.m., with northbound train No. 78 departing Charlotte at 7 p.m. and arriving in Raleigh at 10:11 p.m.
North Carolina DOT accepting applications for shortline grants
The North Carolina Department of Transportation's Rail Division is now accepting applications for its Short Line Infrastructure Assistance grant program. Matching grants will be awarded as part of the Freight Rail and Rail Crossing Safety Improvement program. Applications are due by 5 p.m. on March 26. More information and a link to the application is available here.
California legislator introduces bill to ban federal funding for state's high speed rail project
First-term U.S. Rep Michelle Steel, R-Calif., has introduced a bill which would prohibit federal funding for the California High Speed Rail project, calling it a "failure" and "an embarrassing waste of taxpayer dollars" in a press release. The bill is cosponsored by nine of the other 10 Republicans in the California House delegation — Reps. Kevin McCarthy, Ken Calvert, Doug LaMalfa, Devin Nunes, Mike Garcia, Darrell Issa, Young Kim Tom McClintock and Jay Obernolte — along with Reps. Kevin Brady (R-Texas), Rick Crawford (R-Ark.) and Scott Perry (R-Pa.) The full text of the bill is available online.