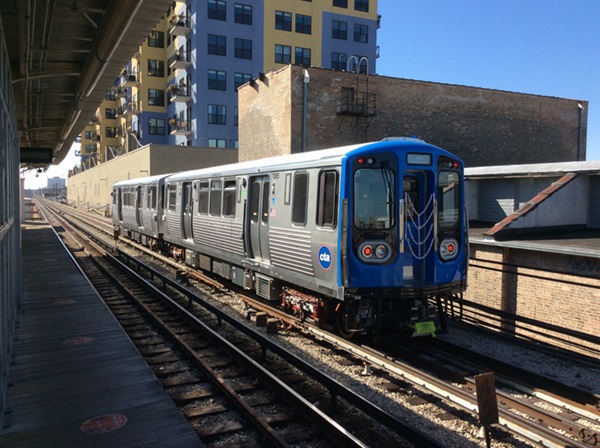 Chicago Transit Authority begins testing in-service of new railcars on Blue Line
The Chicago Transit Authority announced Wednesday it has begun in-service testing for its newest railcars, the 7000-series cars being built by CRRC Sifang, an affiliate of Chinese rail equipment giant CRRC, at its Hegewisch plant on Chicago's Far South Side. The cars are in service on the CTA's Blue Line between between Forest Park and O'Hare International Airport. Ten prototype cars have been testing without passengers since last fall on all eight CTA rail lines, and will continue in-service testing through early 2022, after which production and delivery will begin on the remaining 390 cars in the order. "These new railcars are the latest step we're taking to build a 21st century transit experience, while also boosting the local economy through the creation of good paying, local jobs," CTA President Dorval R. Carter Jr. said in a press release. More information on the cars is available here.
Egypt's prosecutor orders arrests after derailment; death toll now 23
Egypt's public prosecutor has ordered the arrest of 23 people involved in Sunday's fatal derailment in Toukh, the third major rail accident in the nation in less than a month. Arab News reports the death toll in the accident is now 23, with 139 injured, and those arrested range from the train's conductor to the director of the railway engineering department for the area where the accident occurred to equipment maintenance workers. They face charges of negligence and failure to observe laws and regulations; the prosecutor reportedly observed negligence in maintenance of the trains as well as the forgery of official documents. The country's transport minister, who has since been replaced, said previously that the accident was the result of sabotage [see "Digest: BC agency TransLink outlines ambitious long-term expansion plans," Trains News Wire, April 20, 2021].
Effort to save Hope, B.C., station gets more time
A 105-year-old railroad station in Hope, British Columbia, has received a reprieve from demolition, giving a preservation group more time in its effort to save the building. The Vancouver Sun reports the provincial heritage branch issued a 120-day stop-work order on the planned demolition after the Coalition for Preservation of the Hope Station House appealed to the province's ombudsperson's office. The office found the District of Hope failed to consider the building's historic status or an option that would allow the station to be preserved by moving it. The district will discuss the issue in a May 10 meeting. The building was built by the Canadian Northern Railway in 1916; more information is available at the preservation group's website.