Proposed amendments would push back deadline for Canadian grade-crossing rules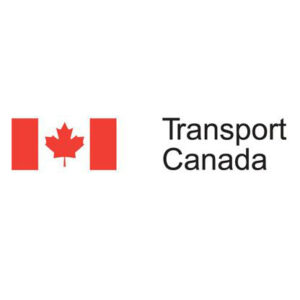 The Canadian government has published proposed amendments to regulations regarding railroad grade crossings which would extend the deadline for compliance with existing rules. The amendments would provide a one-year extension from the original deadline of Nov. 28, 2021, for grade crossings considered to be higher risk; a three-year extension for other crossings, and an exclusion for very low-risk crossings, such as field-to-field crossings with minimal train traffic. Minister of Transport Omar Alghabra said in a press release that the COVID-19 pandemic "has resulted in widespread financial hardship, including for local governments and private owners of grade crossings, so Transport Canada is proposing amendments that will focus efforts on reducing the risks of preventable accidents at grade crossings while being mindful of the economic realities." Publication of the amendments on Friday in the Canada Gazette opens a 30-day period for public comment.
FAA delays decision on AirTrain for LaGuardia
The Federal Aviation Administration has delayed final approval of a $2.1 billion project to build a rail line to New York's LaGuardia Airport, citing opposition from legislators and residents near the airport, as well as the environmental review process.  The QNS website reports an FAA statement said the agency is "working to answer additional questions from members of the New York [congressional] delegation and other community groups," and expends a final decision soon. A review of documents regarding the project by the environmental group Riverkeeper raised concerns over the review process and asked the FAA to consider other options, such as a subway connection or ferry service. The proposed AirTrain line would provide a 6-minute ride from the airport to subway and Long Island Rail Road connections at Willits Point [see "Digest: UP suffers two major derailments …," Trains News Wire, Aug. 24, 2020].
Metro East Industries acquires Midwest Maintenance Services
Midwest Maintenance Service, a mobile locomotive repair firm based in Burlington, Iowa, has been acquired by Metro East Industries, a railcar and locomotive repair and maintenance company based in East St. Louis, Ill. Midwest Maintenance Service, founded in 1998, has made more than 7,000 field calls for locomotive repairs. Its acquisition builds on Metro East's September 2020 purchase of Rail Mechanical Services, a Pennsylvania-based mobile locomotive repair firm. The sale was announced by RR Mergers & Acqusitions, which assists rail-related companies in their confidential sale.