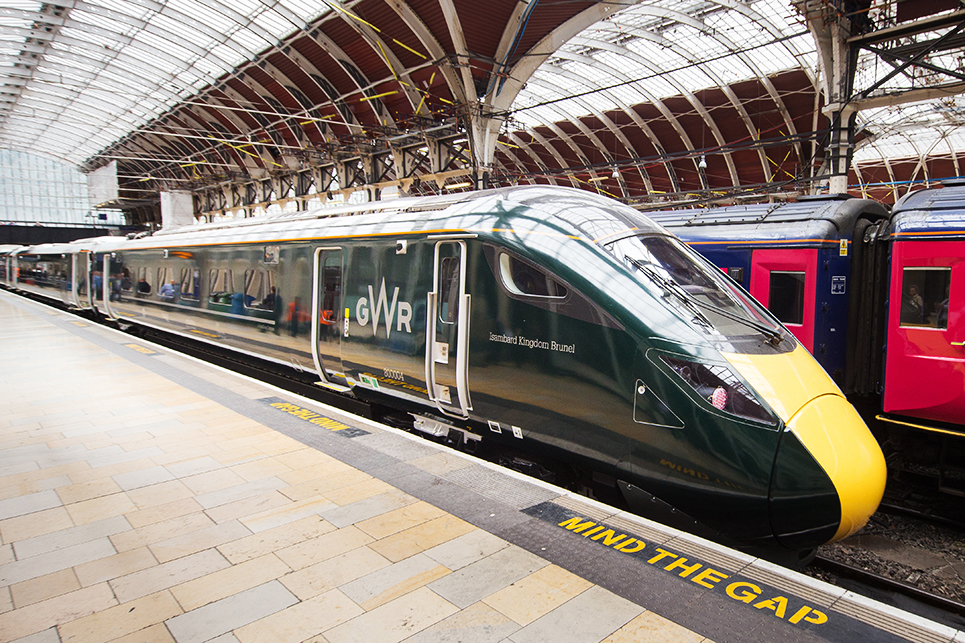 Cracks in Hitachi high speed trainsets cause disruption of British rail service
High speed rail service in the United Kingdom is facing major disruption this weekend after cracks were found in two Hitachi-built trainsets. The Guardian reports the hairline cracks were found in brackets that are part of a device that helps stabilize the trains, leading to equipment being taken out of service until those brackets could be inspected. Service on the Great Western Railway and London North Easter Railway was suspended Saturday while equipment is inspected, and Sunday operations could be disrupted as well. Both railroads were advising customers not to travel if possible. Great Western said the problem was found on "more than one" of its Hitachi 800-series trains, leading to all 93 trainsets being removed from service. Operators TransPennine Express and Hull Trains were also affected. More than 4,000 of the brackets will need to be inspected across about 1,000 pieces of rolling stock. The BBC reports Hitachi said trains had been removed from service as a "precautionary measure," and that it was working with operators to resolve the issue as quickly as possible. The company offered "our sincerest apologies to passengers for the impact this may be causing for their travel plans.
New chair named for Canadian Transportation Agency
Canada's transportation minister, Omar Alghabra, has appointed Frances Pégeot as chair of the Canadian Transportation Agency, the quasi-judicial tribunal which rules on rail, air, and marine matters set by the Canada Transportation Act and other legislation. Pégeot most recently served as executive vice-president of the Canadian Food Inspection Agency, and previously was an assistant deputy minister at four other government agencies: Agriculture and Agri-Food Canada, Justice Canada, Fisheries and Oceans Canada, and Industry Canada. "The organization will greatly benefit from her experience and leadership skills," Alghabra said in a press release. "I would also like to take this opportunity to thank the departing chair, Mr. Scott Streiner, for his valuable service." In a recent example of the type of matter handled by the Canadian Transportation Agency, it penalized Canadian National and Canadian Pacific for exceeding the amount of revenue they are allowed to earn for grain movements [see "Digest: Railroad associations granted exemption …," Trains News Wire, Dec. 23, 2020].
Woman charged with starting California' Delta Fire, which shut down UP for five days in 2018
A 57-year-old California woman has been charged with starting Northern California's Delta Fire, a 2018 blaze which shut down Union Pacific operations through the Shasta Mountains for five days and disrupted Amtrak service. The San Francisco Chronicle reports Cynthia Ann LeRoux was arrested at her Mountain Gate home Wednesday and was booked on 18 felony counts related to the Delta Fire, and was charged with setting two other fires in 2018 and 2020. She is being held on $1 million bail and faces up to 50 years in prison. The fires burned more than 63,000 acres and destroyed 45 structures in addition to shutting down the railroad and Interstate 5.