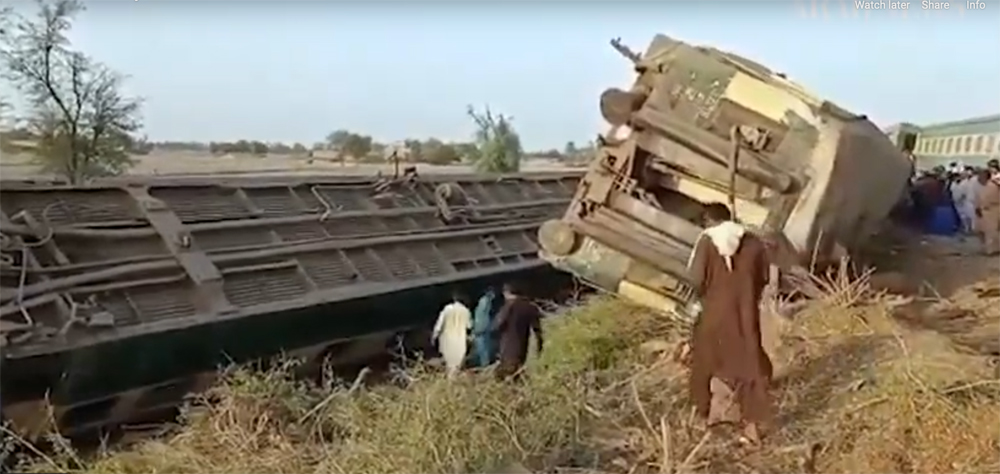 At least 40 dead after passenger train derails, is hit by another train in Pakistan
At least 40 people are believed dead after a rail accident today in southern Pakistan. The BBC reports the accident in Sindh province saw one train derail onto an adjacent track, where it wsas then hit by a second train. An official said it was hard to know how many people might still be trapped in the train, and described six to eight cars as "totally smashed." The accident involved the Millat Express from Karachi, which derailed and then was hit by the Sir Syed Express from Rawalpindi. The country's Prime Minister, Imran Kahn, has asked for a "comprehensive investigation" into rail safety issues.
MBTA needs new governing board soon, advisory group says
The Massachusetts Bay Transportation Authority Advisory Board is asking state officials to move quickly to create a new governing board for the agency to replace the current Fiscal and Management Control Board, which has its legislative mandate expire on June 30. The Boston Globe reports the advisory board, which represents the 176 communities served by the MBTA, says a new governing organization is needed to address budget issues and the agency's decreased ridership. The head of the advisory group told the board it is "critical" to get the new governing board in place because significant decisions must be made soon. Legislation has been introduced to create the new governing board. The Fiscal and Management Control Board had been slated to disband last year, but Gov. Charlie Baker extended its term because of the COVID-19 pandemic.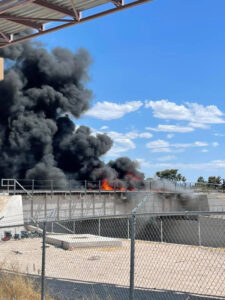 Fire causes $500,000 to railroad bridge in North Las Vegas, Nev.
A Saturday fire caused an estimated $500,000 damage to a Union Pacific railroad bridge in North Las Vegas, Nev., shutting down operations across the bridge pending an inspection. The North Las Vegas Fire Department reports on its Facebook page the fire was reported about 2:35 p.m., with units from two stations responding. The cause of the fire is under investigation.