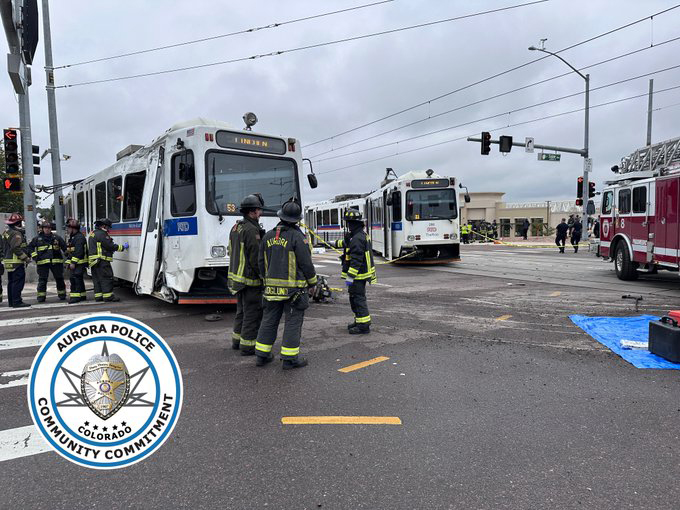 ---
AURORA, Colo. — A Regional Transportation District light rail train that derailed in September was going almost 40 miles an hour as it entered a 10-mph curve, according to a newly released report.
The Sept. 21 accident in Aurora sent three people to the hospital, led to on-scene examination of more than 20 others, and has led to closure of a 4-mile section of the RTD's light rail R line since the accident. That section is slated to reopen this week, according to the RTD [see "Closed portion of Denver-area light rail line to reopen …," Trains News Wire, Nov. 21, 2022].
The accident occurred where trains make a 90-degree turn at the intersection of Exposition Avenue and Sable Boulevard. KUSA-TV reports that the RTD's Corrective Action Plan resulting from the accident determined the derailment "resulted from operating at 38.8 mph into the 10 mph curve." It said this was because of operator inattention, differences in operation between running on exclusive right-of-way as opposed to on streets with automotive cross traffic, and issues with the RTD's safety management system.
The RTD had previously said it planned to require trains to stop before proceeding through the intersection, reduce speed approaching the curve, and add additional warning signs. It also aims, by June 20, 2023, to develop a plan to develop Automatic Train Stop to be installed at the site.