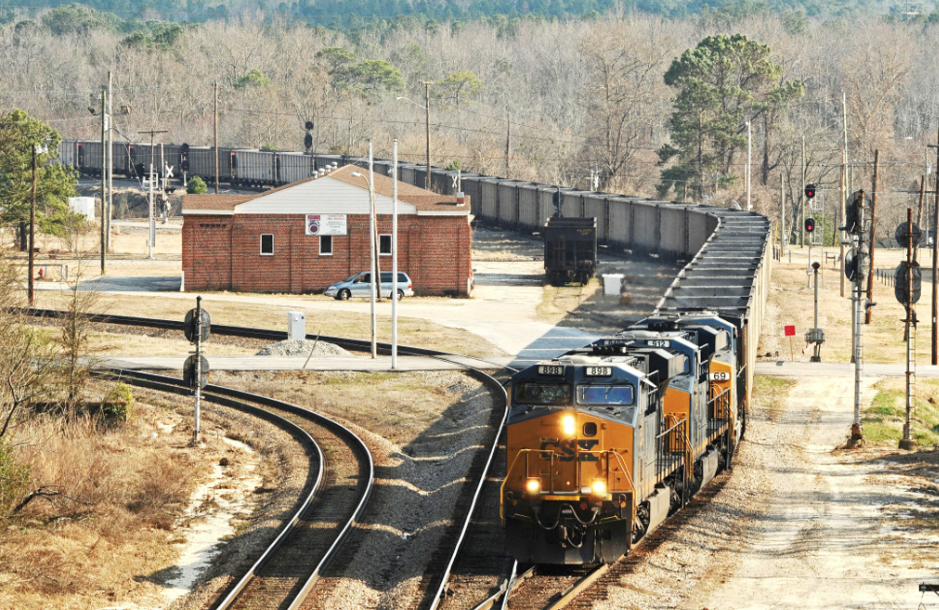 ---
WASHINGTON – A Florida utility that is running low on coal has asked federal regulators to ensure that CSX Transportation provides adequate service to its power plant in Tampa.
Tampa Electric Power Co., or TECO, says it has been forced to curtail coal-fired generation at its Big Bend Power Station because CSX has refused the utility's requests to deliver coal from Foresight Energy's Sugar Camp mine in Illinois.
The utility requested 10 coal trains over a three-month span this spring, but CSX only delivered one. And now CSX has refused requests for service until June, citing labor and congestion issues, the utility told the Surface Transportation Board last week.
"As an explanation for the repeated refusals to provide service, CSXT has stated that it is focusing on minimum tonnage agreements and customers who, in CSXT's view, are in danger of running out of coal and are more dependent on coal than TECO," Carlos Aldazabal, TECO's vice president of energy supply, told the board.
"To maintain reliable, low cost fuel supply at the Big Bend facility, TECO will need three or four trains in May and each succeeding month," Aldazabal wrote. "Without these trains, generation from the coal-fired unit has been and will be limited."
And that means the utility will have to rely on more expensive natural gas.
But CSX, in a Thursday letter to the STB, said the Sugar Camp mine has experienced production delays related to a fire that shut down the mine between August 2021 and February. When mining resumed, Sugar Camp's production was at 50% of its normal output.
The mine is the primary supplier of coal for several power plants in South Carolina, Georgia, and Florida. Many of their coal stockpiles are at critically low levels due to production problems and the mine's need to allocate coal supply among its customers, CSX says.
"CSX trains have encountered numerous instances where an arriving empty train is forced to wait extended durations because the mine is out of coal," Adam Longson, the railroad's vice president of energy sales and marketing, told the STB.
"CSX is surprised by TECO's claims regarding CSX's purported unwillingness to serve them," Longson wrote. "In recent years TECO has had little interest in CSX's service, primarily relying on natural gas and barge transported coal to generate power."
TECO is not dependent on CSX for its coal supply, the railroad notes, and the Big Bend plant has three natural gas units and only one coal-fired unit.
"If CSX was the sticking point, Sugar Camp could simply barge coal down to Tampa," Longson wrote. "Please understand that CSX would like nothing more than to move additional coal to TECO, but as of now, that is not within our control. While TECO may bury the loading delays at Sugar Camp in a footnote, from our perspective Sugar Camp is at the heart of the difficulties TECO is facing."
Several utilities complained to the STB about service from the big four U.S. Class I railroads during last month's hearings on widespread rail service problems.