---
SCRANTON, Pa. — The Delaware-Lackawanna Railroad will reduce trip times and restore capacity on two key routes as part of its 2023 capital program, the railroad has announced.
The projects will focus on lines owned by the Pennsylvania Northeast Regional Railroad Authority and operated by Delaware-Lackawanna, part of the Genesee Valley Transportation rail network. Work will focus on the Pocono Main, the former Lackawanna Railroad main line from Scranton to the Delaware Water Gap, with additional work on ancillary lines. Along with the work that is part of its capital program, the DL will provide matching funds on projects receiving federal and Commonwealth of Pennsylvania grants related to bridges, culverts, and other structures.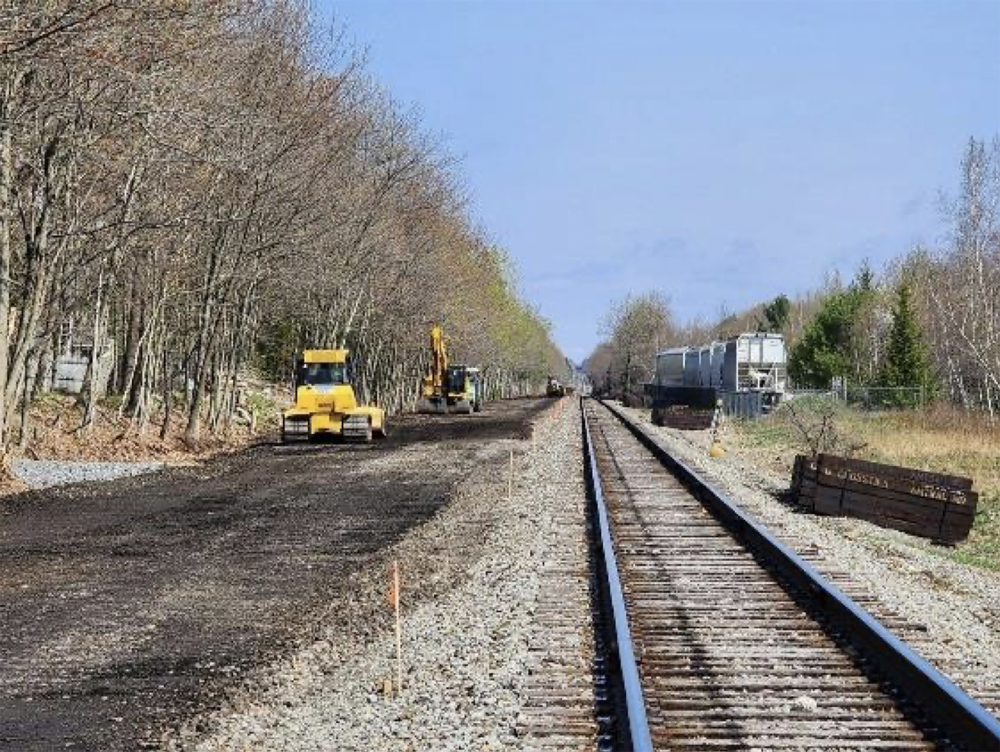 The railroad has also received a Pennsylvania Department of Transportation freight rail grant to relay a portion of a second main that had been removed in the area of Pocono Summit, Pa. This relaid trackage will add additional capacity for customers in the Poconos, including heavy-volume grain traffic to Ardent Mills in Mount Ponoco and increasing building-material carload traffic for Bestway Products in Cresco.
"It's not just that traffic continues to increase — it's also the commodities we haul that necessitate this work," Charlie Monte Verde, GVT Rail System vice president of strategic planning, said in a press release. "When you're talking grain, sand, and building materials, you're talking high-weight commodities that arrive in significant quantities, and with that comes a significant maintenance obligation and, of course, a constant need for additional capacity."
The railroad saw a 27% increase in freight traffic on its three routes in 2022, with an additional 18% increase in carloads and revenue in the first quarter of 2023. That growth is primarily among existing customers, with new business accounting for 3% of the 2023 increase.
Larry Malski, president of the railroad authority, said the railroad's capital work lessens "the necessary public outlay in restoring intercity passenger rail service to Scranton and the Pocono Mountain region. The excellent partnership with PennDOT that DL and PNRRA have developed has provided an economic renaissance for new rail-dependent industries which have created thousands of new jobs in Lackawanna and Monroe Counties in Northeastern Pennsylvania."
The state announced some $3.7 million in funding to help  improve the route for possible passenger service to Scranton late in 2022 [see "Pennsylvania to fund track upgrades …," Trains News Wire, Nov. 2, 2022]. Such service could carry more than 470,000 people annually, according to a study released earlier this year.