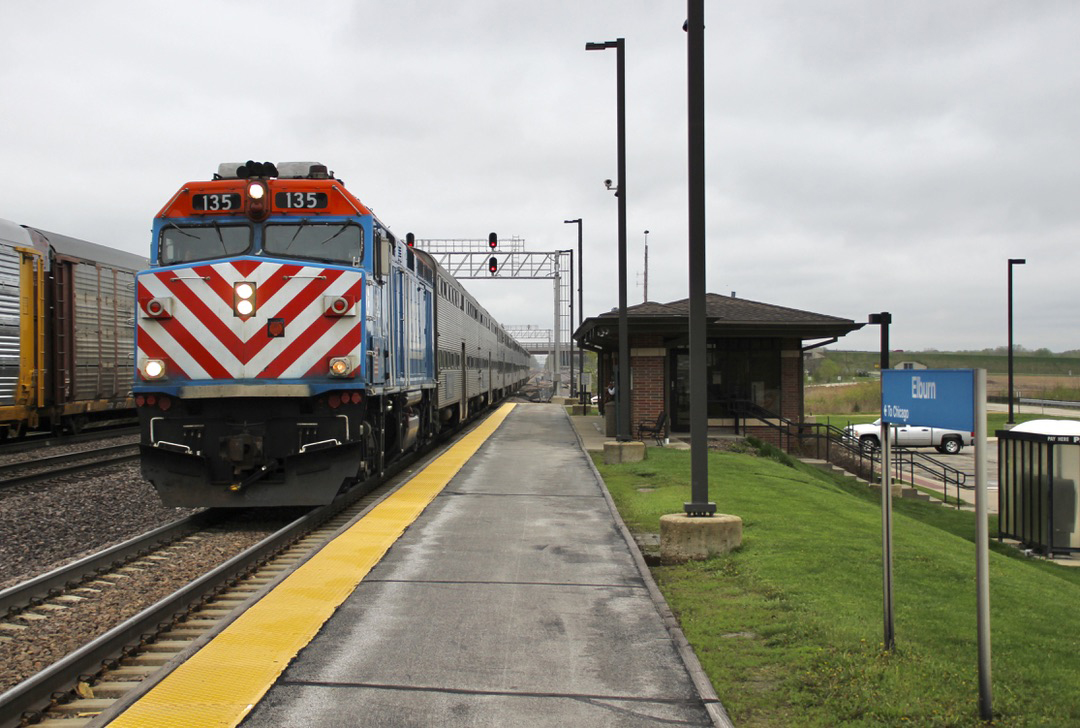 ---
DeKALB, Ill. — The DeKalb City Council has voted to fund a transportation study aimed at determining the feasibility of bringing Metra commuter rail service to the city.
At its meeting earlier this week, the council voted unanimously to fund a $98,379 study by Sam Schwartz Consulting LLC "to identify potential ridership, capital costs, and operating requirements as a basis for defining the financial feasibility" of Metra service.
The City Council and Northern Illinois University, which also supports the study, have asked that the results be delivered in 120 days.
Metra service on the Union Pacific West line currently terminates in Elburn, Ill., approximately 15 miles from downtown DeKalb; DeKalb's bus system includes service to the Elburn station. Any expansion of Metra service to DeKalb faces a political hurdle in that DeKalb County is not one of the six member counties of Metra's parent organization, the Regional Transportation Authority.