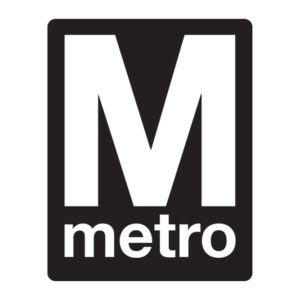 ARLINGTON, Va. — Service on a portion of the DC Metrorail Blue Line will remain suspended Wednesday (Oct. 13) after a derailment Tuesday afternoon sin a tunnel between the Rosslyn and Arlington Cemetery stations in Virginia.
The Washington Post reports 300 to 400 people were on board when the derailment of one car occurred shortly before 5 p.m., with a passenger telling the newspaper that there was "a fair amount" of smoke on board after the incident. DC Metro spokesman Ian Janetta told the Post that passengers were being evacuated by emergency personnel about 7 p.m., with passengers being escorted through the tunnel to the Arlington station.
Initial reports indicated there were no injuries, but WTOP Radio reported Wednesday morning that one person was transported to a local hospital and was reported to be in stable condition. No additional details were available.
Blue Line service is suspended between the Pentagon and Foggy Bottom, with shuttle buses replacing trains.
Reports say the derailed equipment was one of Metro's newest cars, the 7000-series equipment built by Kawasaki that entered service in 2015 — unlike recent incidents, such as two trains that separated while moving, that involved older 6000-series cars, leading to a recent critical report on maintenance safety practices from the Washington Metrorail Safety Commission [see "Audit finds safety issues …," Trains News Wire, Sept. 15, 2021].  The DCist website reports a representative of the safety commission, the independent agency which monitors and investigates Metrorail incidents, was on the scene; WTOP reports National Transportation Safety Board investigators are also on the scene.
— Updated at 7:45 a.m. Oct. 13 with revised injury report, other details.