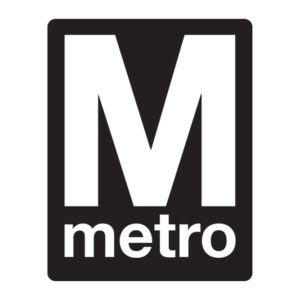 WASHINGTON — The DC Metrorail system will continue to operate at reduced levels for the rest of 2021 as the Washington Metropolitan Area Transit Authority works to return its newest railcars to service.
The Washington Post reports Metro General Manager Paul J. Wiedefeld said Monday that the decision to maintain service at the current level, which sees trains at every 12 to 24 minutes, depending on the route, will allow travelers to have certainty in planning trips. Frequencies will likely begin to improve in January, he said.
The Metrorail system has operated at reduced frequencies since an October derailment that led to the withdrawal of the Kawasaki-built 7000-series railcars that make up about 60% of the fleet. Those cars remain sidelined as Metro tests and determines a plan for dealing with a wheel defect that led to the derailment [see "Metrorail testing plan approved …," Trains News Wire, Nov. 8, 2021].
Because other, older cars were out of service because of maintenance issues, or had been placed in storage during the COVID-19 pandemic downturn in ridership, Metrorail found itself with a severe equipment shortage, with less than half the cars necessary to operate a regular schedule. Some of those other cars have been returned to service, allowing the system to operate about 45 trainsets and gradually increase frequency from the every-30-minute schedule when the 7000-series cars were first pulled from service.