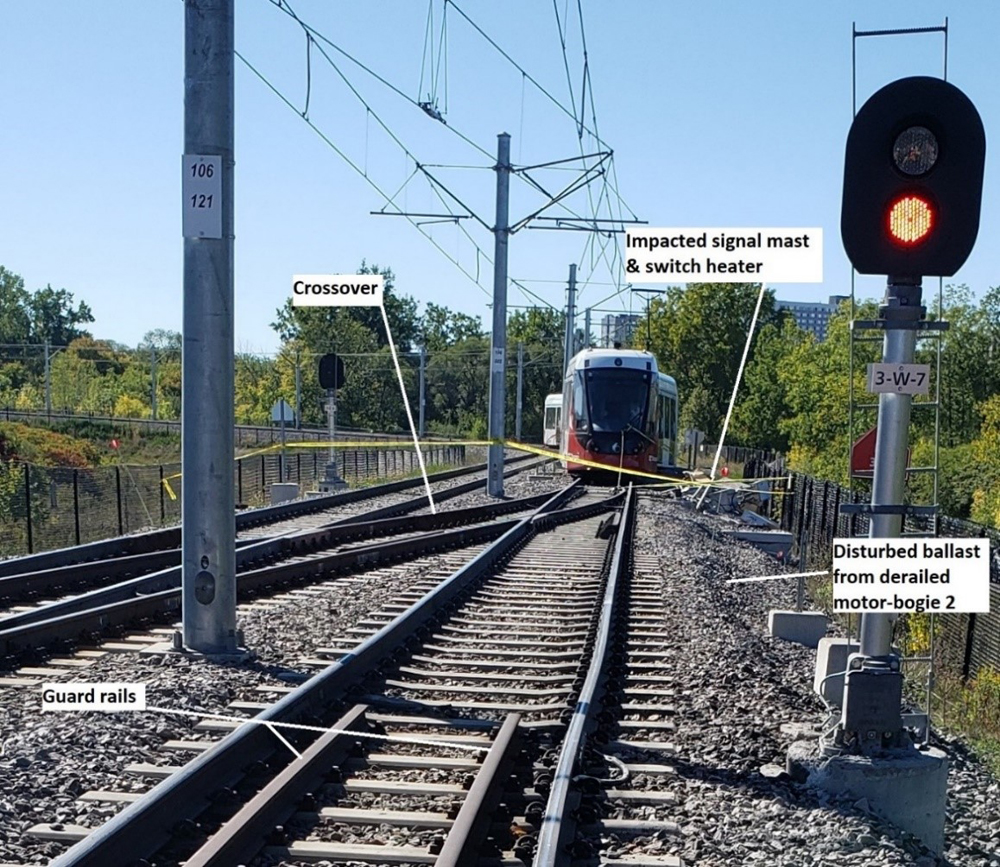 ---
OTTAWA — Public hearings into Ottawa's troubled light rail system will be held June 13 to July 8, a commission established to examine the system has announced.
The Ottawa Light Rail Transit Public Inquiry will hold the hearings in a courtroom at the University of Ottawa's law school, the Ottawa Citizen reports, and will be live streamed at the commission website.
The commission will look into "commercial and technical circumstances" that led to breakdowns and derailments of the light rail system, according to a press release, with witnesses testifying under oath.
The light rail line has had issues since its opening in 2019, but the most serious was a September derailment, blamed on improperly tightened bolts, that led to a shutdown that lasted for more than seven weeks [see "After 54 days, Ottawa light rail service resumes," Trains News Wire, Nov. 12, 2021].