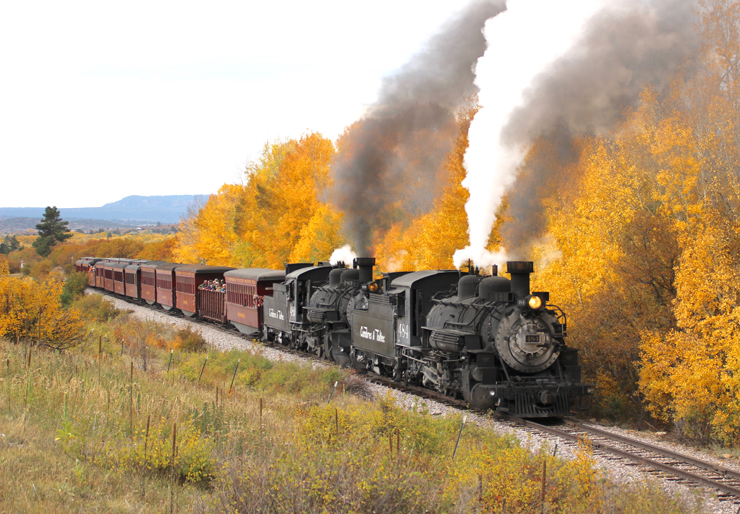 CHAMA, N.M. — The Cumbres & Toltec Scenic Railroad will resume full-length train rides on its 64-mile route between Chama and Antonito, Colo., as of Saturday, July 31, for the final portion of the 2021 season.
For most of the season, COVID-19 restrictions have prevented the railroad from offering trips in which passengers ride the entire Denver & Rio Grande Western narrow gauge line by train in one direction, then return by bus to their starting point. Operations this year have seen passengers ride from either Chama or Antonito to a midpoint lunch stop at Osier, then return by train to their starting point, meaning they could only travel half the route. Now, the bus option is returning, although the current all-train trip will continue to be offered.
"We are delighted that we are once again able to offer the highest and longest steam train ride in the nation," Scott Gibbs, interim CEO/president of the C&TS, said in a press release.
Passengers who have already purchased tickets are being offered the option to reschedule to the full-route, train-and-bus round trip, depending on space availability, for an additional $17.50. Visit the Cumbres & Toltec website for information and to book tickets.