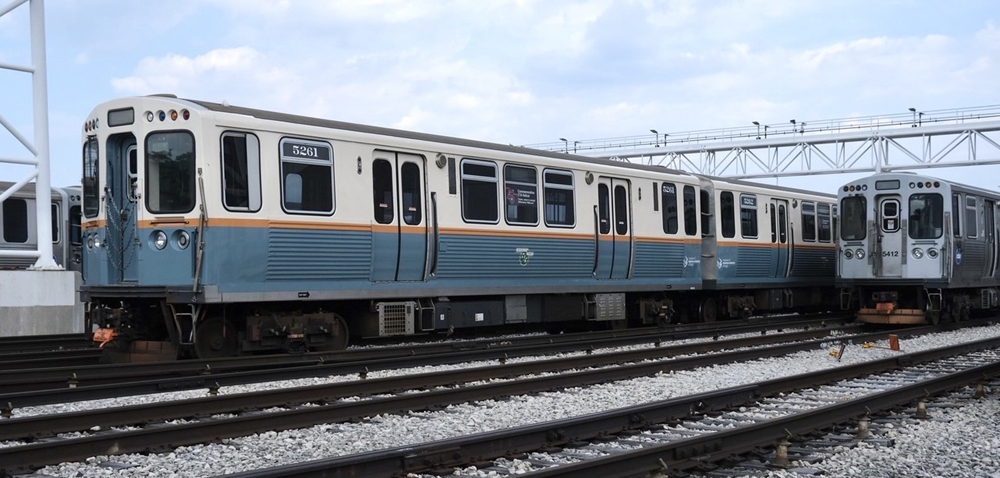 ---
CHICAGO — As part of a celebration of its 75th anniversary, the Chicago Transit Authority is wrapping a number of its railcars with designs recalling paint schemes dating to the 1950s through 1980s, and is planning to operate vintage equipment later this year.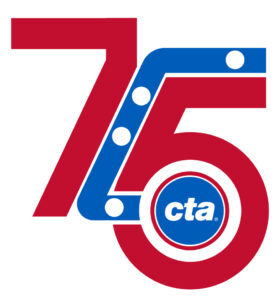 A Red Line trainset now displays a green, cream, and orange scheme from the 1950s. Still to come is a mint green and alpine white design used from the 1960s to the 1980s. Chicago's Museum of Science and Industry and Butcher Boy Cooking Oils are sponsoring the wraps.
The vintage wraps are a prelude to a 75th anniversary celebration scheduled for Oct. 1, 2022, at Daley Plaza in downtown Chicago. On that day, vintage railcars and buses will operate in the Loop.
"For 75 years, our dedicated, hard-working employees have kept CTA on track in providing the most equitable, accessible and affordable public transportation in the country," CTA President Dorval R. Carter Jr. said in a press release. "This is a milestone worth celebrating, and we have both entertaining and engaging anniversary activities planned for our customers."