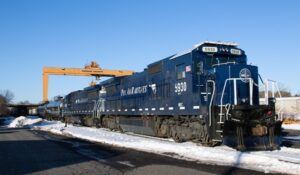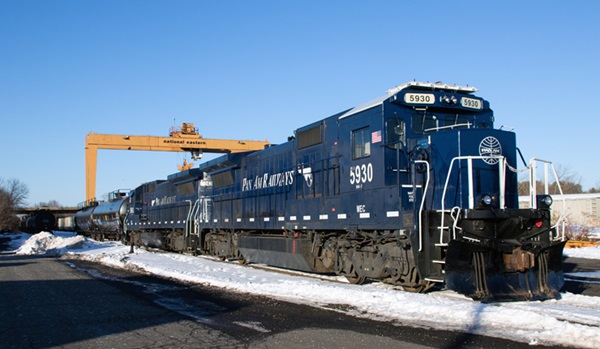 CSX Transportation remains confident that it will receive regulatory approval to acquire New England regional Pan Am Railways despite two setbacks at the Surface Transportation Board.
"We're just in the early stages of seeking authority to complete the transaction from the Surface Transportation Board," CEO Jim Foote told an investor webcast today. "And I'm confident just because of the positive nature of it. Clearly it improves the overall rail transportation network, especially in the New England region."
Shippers and officials from federal, state, and local governments all have expressed support for the deal, Foote notes. "It's been extremely well received," he says.
When CSX announced it would acquire Pan Am Railways in November 2020, it sought to have the Pan Am deal treated as a minor transaction that would get a streamlined board review. But the STB in March ruled that the deal is a significant transaction requiring a more rigorous review process. CSX filed its more detailed merger application on April 26, but last week the board rejected it as incomplete.
CSX says it is working on getting the STB the information it has requested, including a full analysis of how the deal will affect railroad competition and rail-truck competition in New England.
Foote says a crucial element of the Pan Am acquisition is extending CSX's customer-facing technology to Pan Am's customers. Regional railroads like Pan Am can't afford to make the investments necessary to develop sophisticated online tools like CSX's ShipCSX customer portal, he says.
"In today's marketplace, technology is a big deal," Foote says, and customers don't want to have to pick up the telephone to talk to a railroad.
"They want to go online … find out what the service is, click, and go – just like they do today with a truck," Foote says.
The combination of improved customer technology and single-line service will help CSX traffic grow in New England, Foote says.
CSX hopes the Pan Am deal gains regulatory approval sometime in early 2022. The railroad had proposed a March 2022 date for closing of the Pan Am deal, but that date has been pushed back by the board's request for more information.
Foote says he doesn't believe the proposed Canadian National-Kansas City Southern merger will kick off a final round of Class I railroad mergers. But he said the wave of mergers since 1980 has made the industry stronger.
"You can make a case that consolidation might be good," Foote says, noting that today's seven Class I systems provide far better service than the 61 Class I railroads did in 1980.
"They were a basket case, their service was horrible, there was no capital investment," Foote says. "And over the years the railroads consolidated into what they are today and the core infrastructure of the rail industry now is significantly better than it was. And, No. 1 and most importantly, the seamless nature and the single line service provided today is much better than it was."
Foote spoke at the Bernstein Strategic Decisions Conference.