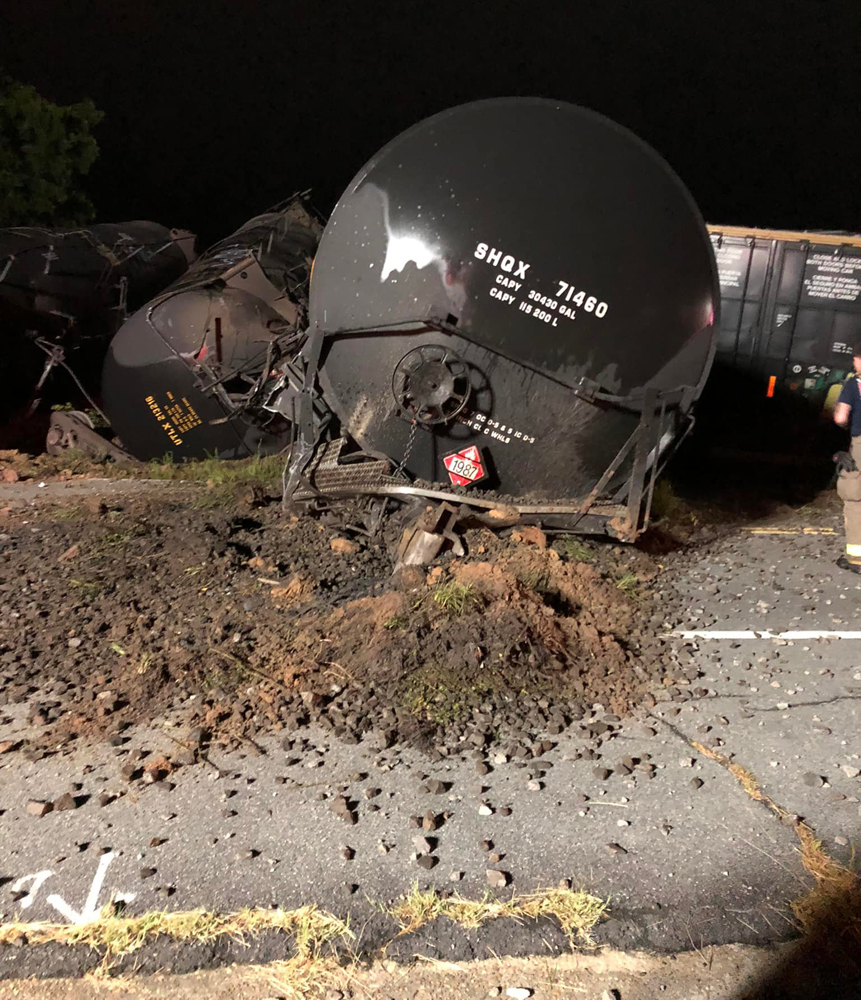 ---
WAYCROSS, Ga. — A locomotive and 19 cars of a CSX Transportation train derailed early this morning (Thursday, June 30), just north of Waycross, WCWJ-TV reports.
The derailment occurred about 2:30 a.m. No injuries were reported and no hazardous material situation has been reported, although photos show at least one tank car with a placard for ethanol involved.
The accident has led to the closure of Jamestown Road between Devandrene Avenue and U.S. Route 1, the Ware County Sheriff's Office reports.