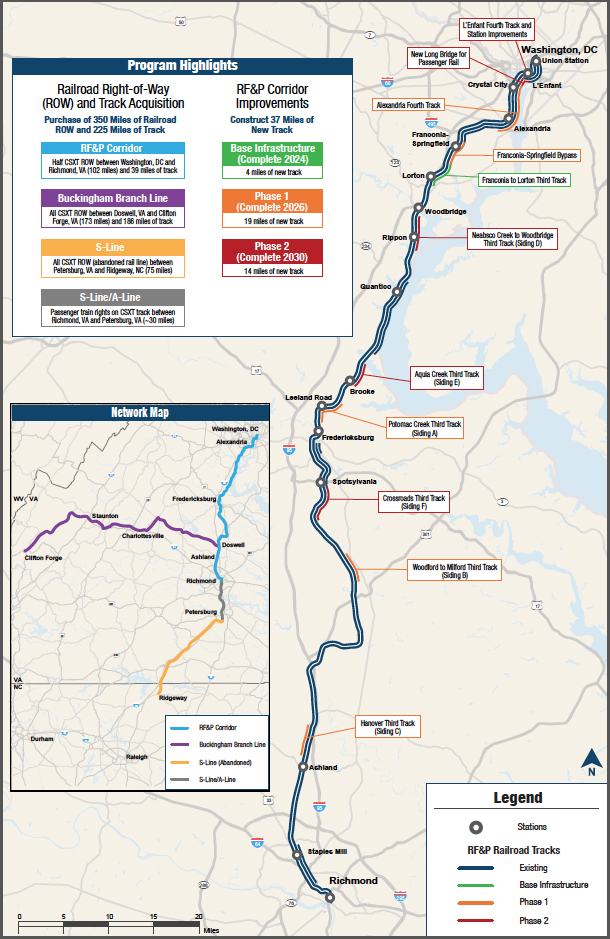 ---
PITTSBURGH — Engineering and consulting firm Michael Baker International will lead program and construction management for projects in the Transforming Rail in Virginia initiative, CSX Transportation has announced.
Some $3.7 billion in design and construction projects between Washington, D.C., and Richmond, Va., are involved. The Virginia Passenger Rail Authority is the lead state agency in the initiative, which also involves the Federal Railroad Administration, Virginia Department of Transportation, Virginia Railway Express, and Amtrak.
The project will see VPRA gain control of 350 miles of railroad right-of-way and 225 miles of existing track from CSX, with development of separate passenger and freight rail corridors south from Washington, D.C. Once the separate rail routes are built, the state will see a significant increase in Amtrak and VRE services.
Michael Baker will provide program and construction management over the next 10 years, collaborating with design consultants to provide pre-construction and construction services including design review and construction management and inspection.
"I am thrilled that the Michael Baker team, supported by Patrick Engineering, is servicing CSXT on this exciting infrastructure project that will transform rail in Virginia, as well as the Rail and Transit Practice at Michael Baker," Kirsten Bowen, national director, freight rail, at Michael Baker International, said in a press release.