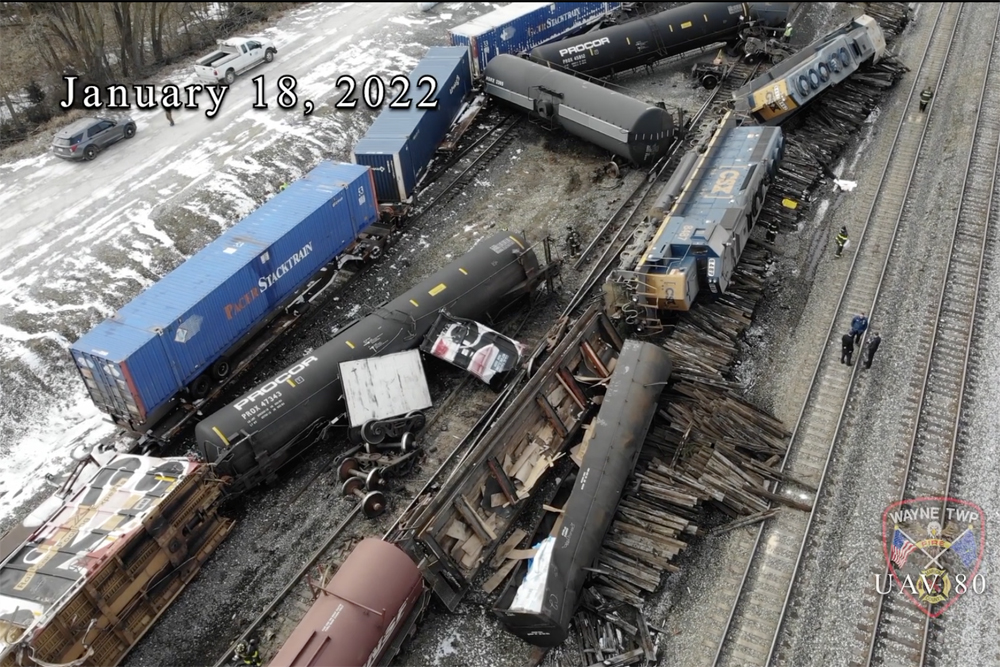 AVON, Ind. — Two locomotives and six cars of a CSX Transportation train derailed at the railroad's Avon Yard near Indianapolis on Tuesday, triggering a small fire and spills of lube oil and diesel fuel.
CSX said there were no injuries, and the leaks did not impact any water supplies, the Indianapolis Star reports. The derailment occurred about noon. The cause is under investigation
Drone footage from the Wayne Township Fire Department showed tank cars and loaded container cars among those involved.