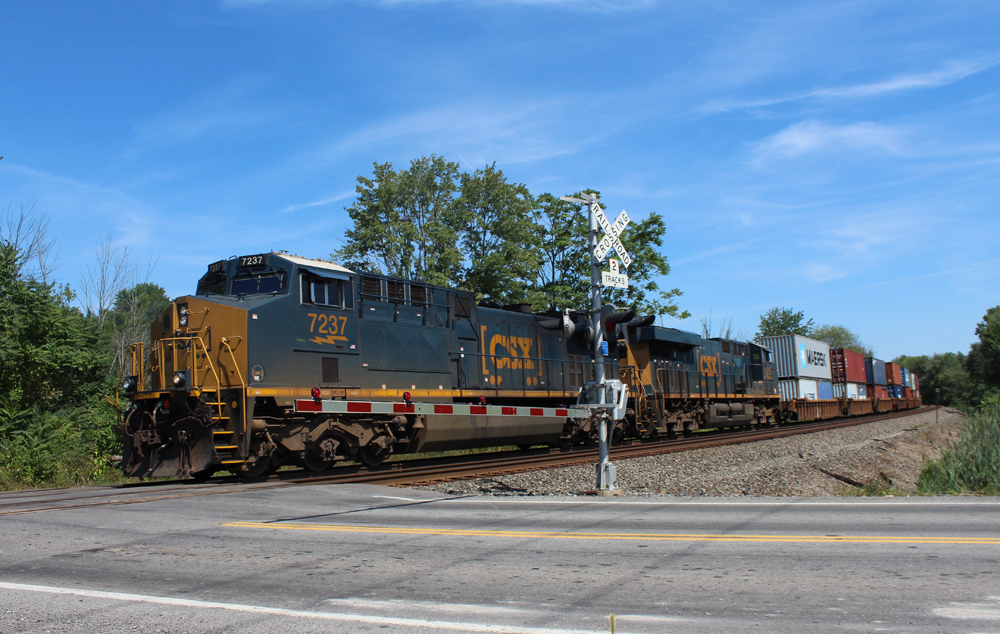 ---
MIAMI, Fla. — CSX Transportation must rely on volume growth – not cost cutting – to boost profits and earnings over the long term, CEO Joe Hinrichs told an investor conference this week.
"There's only so much more you can squeeze out of the operating side of this business," Hinrichs says.
The CSX CEO's remarks echoed those made recently by Norfolk Southern and Canadian National.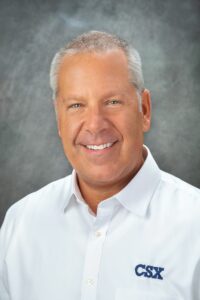 A railroad's operating ratio is important, Hinrichs says, but it's not perfect and isn't what CSX should focus on. Instead, CSX is taking a balanced approach to its financial metrics, from operating ratio and operating income to cash flow and earnings. "All these things are important," Hinrichs says.
"We won't shy away from it," he says of the operating ratio. "But it can't be the end game. The end game is to provide a solution and provide a service to the customer that they're willing to pay for that allows you to make an attractive margin."
If CSX runs the railroad well, treats its employees well, and provides good service, volume growth should follow, he says. But he's under no illusion that growth is a given.
"Growth is a challenge. … We haven't demonstrated it as an industry that we can do that over an extended time period. We also haven't demonstrated we can give consistently strong customer service … over an extended period of time. So they're related to each other," says Hinrichs, who as a Ford Motor Co. executive was a longtime railroad customer.
CSX will continue to convert over-the-road truckloads to its intermodal network, Hinrichs says. He also expects the merchandise network to see growth in the next few years as major new plants come on line, including several auto assembly and battery plants and a new steel mill.
Further onshoring of manufacturing from Asia, combined with industrial development efforts alongside CSX lines, will also help merchandise volume grow, he says.
The low-cost Precision Scheduled Railroading operating model has gotten a bad name because of the way it was implemented, Hinrichs says, not because its principles are flawed.
"It's how they were implemented and how people were treated when they were being implemented and how people felt. Were customers prioritized? They didn't feel that way. Were employees treated with respect, were they talked to, did they explain why things were changing? Not necessarily."
One of Hinrichs' priorities since joining CSX in September has been to improve the labor-management relationship, which soured during the implementation of PSR and the long negotiating process for a new national labor contract.
"If you can get your employees really feeling like they're a part of the team, and that they're appreciated and valued, they'll provide you the service we need for our customers," Hinrichs says.
And that opens up the opportunity for CSX to have conversations with its customers about handling more of their freight, he says.
Hinrichs spoke at the Barclays Industrial Select Conference on Thursday.