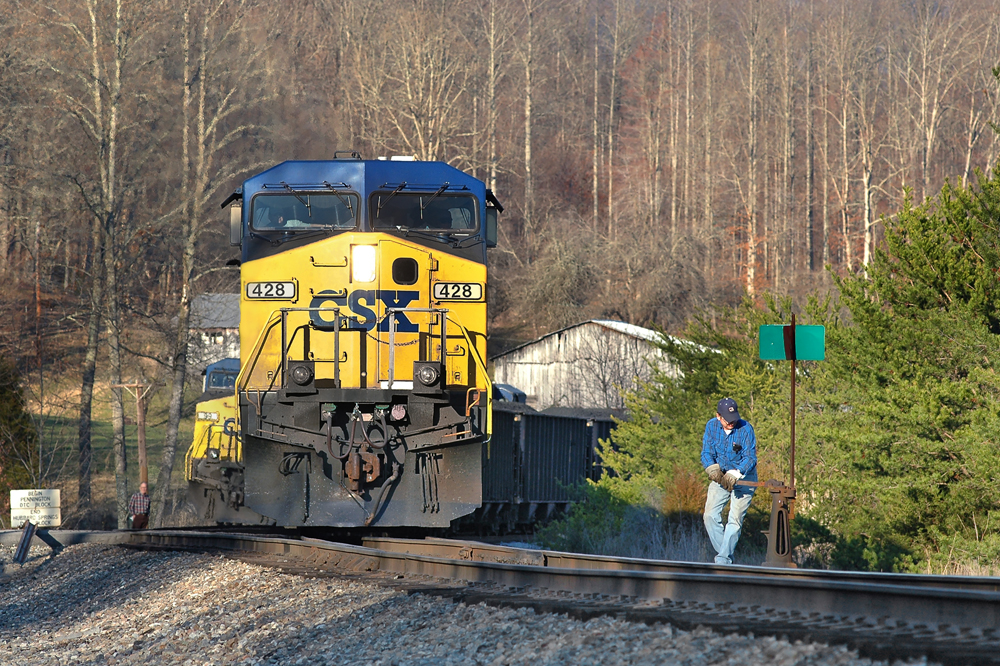 ---
CSX Transportation and Union Pacific have relaxed their attendance policies in response to labor concerns.
"Today we announced changes to the company's attendance policy in order to provide CSX employees more flexibility and to respond to concerns expressed by craft employees and labor organizations. The new policy is applicable to all craft employees and is effective Jan. 1, 2023," spokesman Bryan Tucker says.
The new policy applies to all unionized employees and replaces craft-specific policies.
"The policy was developed in large part through discussions with labor representatives and provides improvements favorable to employees in several key areas," Tucker says. "Most notably, in contrast to prior policies, points that accrue for accountable absences will expire on a rolling 12-month cycle rather than continue to accumulate indefinitely."
Unionized employees will now earn five points of good attendance credits for each calendar year quarter worked without an absence. Points will not be assessed for hospitalizations, emergency treatment, or scheduled medical appointments.
"The new policy will also be non-disciplinary and non-punitive, and CSX will no longer subject employees to formal investigations, hearings, or disciplinary suspensions," Tucker says. "Instead, employees who exceed certain point thresholds will receive timely notifications and encouragement to correct their attendance records. Leadership will also be empowered to exercise discretion in the handling of those with special needs and consider alternative approaches in appropriate circumstances."
Union Pacific's attendance policy for train, yard, and engine employees was updated on Oct. 15 so that the railroad can "attract, hire, and retain talent," the railroad said in a Dec. 2 regulatory filing.
"These changes are a direct response to employee requests for clear and transparent attendance requirements," UP said.
Changes to the policy include:
The credit period was reduced from 28 days to 14 consecutive credit-eligible days where the employee stays available for service.
Regular assigned jobs are now eligible to earn credits.
Points may be reduced for instances where an employee doesn't show up, refuses a call, or misses a call as long as the employee marks up and works within six hours. Therefore, if an employee accepts a call for service within six hours, his or her points may be reduced to the number of points accumulated for a normal layoff.
Points automatically drop off after 90 days.
Representatives for the Brotherhood of Locomotive Engineers and Trainmen and the SMART-TD union did not immediately respond to Trains News Wire requests for comment on the new policies.
Attendance policies that unions viewed as draconian became a flashpoint in negotiations between the railroads and labor, and were among the factors cited for the four unions that rejected their tentative agreements with the railroads.
Separately, UP and the BLET are running a pilot program in Kansas that aims to make engineer schedules more predictable.